Technology
Now Covid-19 vaccine slot book can be done through WhatsApp, know step by step process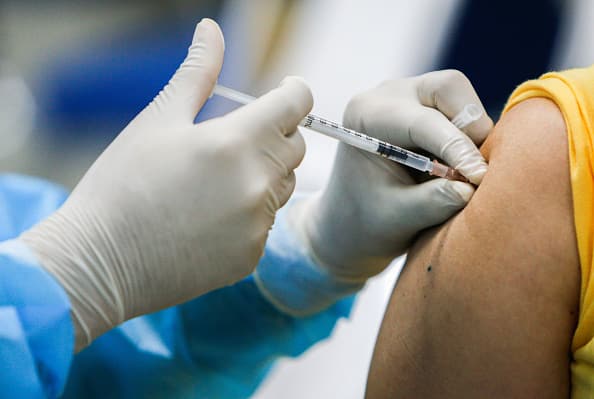 [ad_1]
WhatsApp has given a new feature to the users, with the help of which you can easily book the address of the vaccine center and your vaccine slot. Through the Co-Vin portal created by the government, individuals of 18 years of age or above can now book their vaccine slot and take the vaccine to fight against corona.
If you want to know about your nearest vaccination center or to book slots, you can easily do so through the Co-Win portal and the new chat box feature provided by WhatsApp. You can easily locate the nearest vaccination center by visiting the Co-Win portal. For this, you just have to enter the pin code of your area. After entering the pin code, a list of all the registered vaccinations in your area will appear in front of you.
Last year, WhatsApp came up with the Corona Helpdesk by the Government of India, now by adding a new feature to it, WhatsApp has provided its users the facility to easily find the nearest vaccination center and book the slot of the vaccine. MYGovIndia has informed that WhatsApp will now inform people about the nearest vaccination center through a chatbox and help you book the vaccine slot.
WhatsApp started trying to remove the wrong information spreading about Corona through chatbox only last year. After the launch of just ten days, the company had more than 17 million users who had taken advantage of it. Let us know how you can get information about your nearest vaccination center through WhatsApp and book a slot for Kovid-19 vaccine for yourself.
Health Minister Mansukh Mandaviya gave information about booking slots through WhatsApp through Twitter. He wrote in the caption of this tweet, the beginning of a new era of civic convenience.
How to book vaccine slot
First of all save MyGov Corona Helpdesk Chatbox Number 9013151515
After this write Hi or Namaste on this number on WhatsApp
You will get an automated response asking for a series of questions and you will be required to enter your pincode.
After this, write the book slot and send it to MYGovIndia Corona Helpdesk
After that verify OTP
And book your vaccine slot at the nearest vaccination center
It may take a minute for the chat box to respond.
read also
President in Ayodhya: President Kovind will go to Ayodhya on August 29 by special train, will visit Ramlala
UP: Eight children died due to unknown fever in Mathura village, villagers said – the administration did not take any step in time
.

[ad_2]