Sports
Paralympic Games Bhavinaben Patel created history, two steps away from winning a medal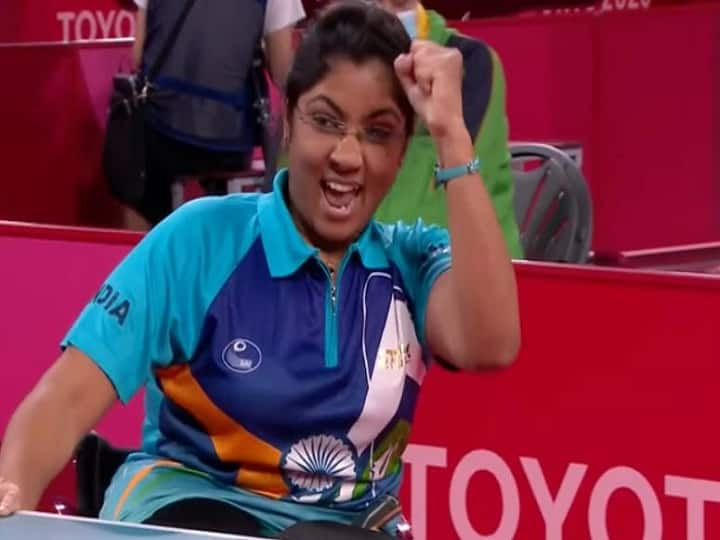 Tokyo 2020 Paralympic Games: Bharti's table tennis player Bhavinaben has created history in the Tokyo Paralympic Games. Bhavinaben Patel is the first Indian woman player to reach the Paralympic quarter-finals. Bhavinaben defeated Joyce de Oliveira of Brazil in the women's singles class 4 category at the Tokyo Games. Bhavinaben is just two steps away from winning a medal for India.
India's 34-year-old Patel won the last 16 matches 12-10, 13 -11, 11-6. Now she will face Serbia's Borislava Perich Rankovi. Now if Bhavinaben manages to win the quarter-final match, then she will reach the semi-finals.
Bhavinaben has admitted that he will have to give his best to win in the semi-finals. He said, "My coach told me to play near the opponent's body and that's what I did. In the next round, the competition is with the world number two player and I have to give my best.
Win over Shackleton
Earlier, Bhavinaben Patel had registered a 3-1 win over Megan Shackleton of Great Britain. After this win, Bhavinaben Patel got a place in the pre-quarterfinals. Bhavinaben defeated Shackleton 11-7, 9-11, 17-15, 13-11 in a match that lasted 41 minutes. Bhavinaben was ranked 12th in the world rankings, while Shackleton is ranked 9th.
However, India's second challenge in table tennis is over. India's table tennis player Sonalben Manubhai Patel was eliminated after losing both the group matches.
IND Vs ENG: Is Ishant Sharma fully fit? Team India broke silence on questions
.