Entertainment (FilmyMag)
OTT Release: This series including 'Indian Predator' has given a knock with the new season, now include it in the watch list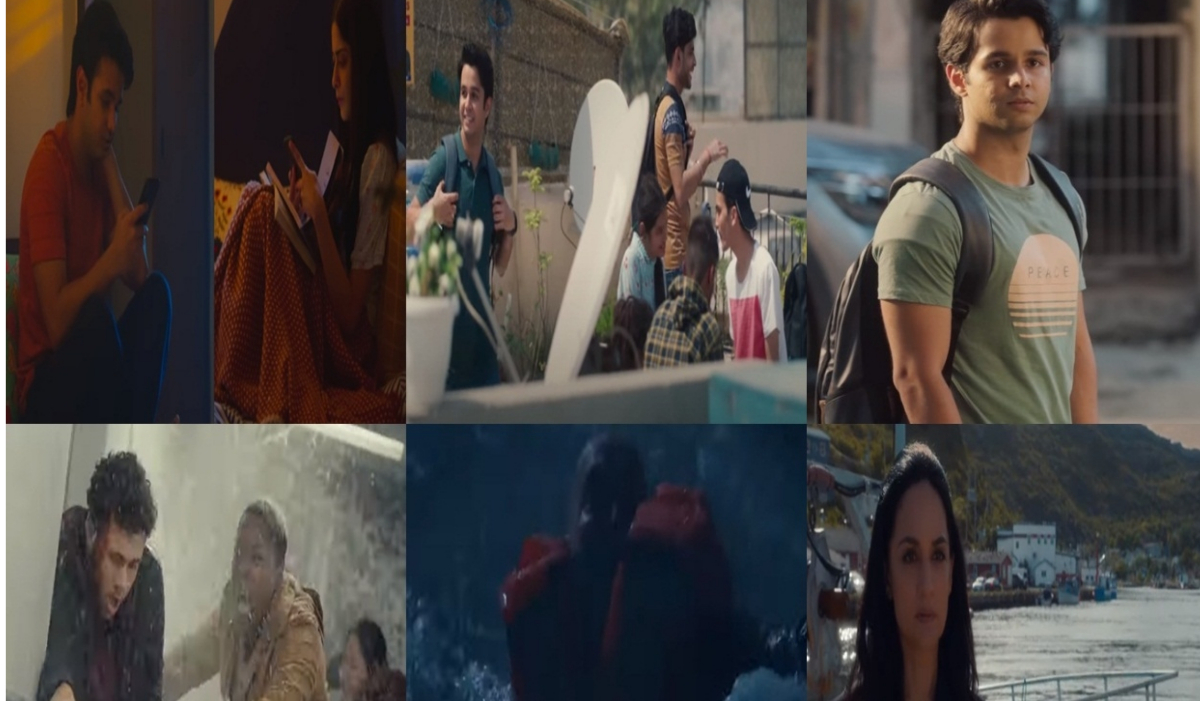 OTT Release: If you have been waiting to see something new for a long time, then this news is for you. More than one series is coming to rock the OTT platform. Some of these series have also been released. The upcoming OTT release will see a mix of action, crime, drama, anime and comedy. So you can make your weekend great with these OTT release series. New seasons of many web series are also coming, for which the audience was eagerly waiting.
Also read: Box Office Clash: Will Big B be able to stand in front of 'Yashoda', will the film reach 'Highness'?
1- 'Indian Predator'
Murder in a Courtroom: The crime documentary series is returning with its third installment. The series follows the true story of Akku Yadav, a murderer and rapist, who committed several crimes and violated several women over a period of ten years. He was murdered inside the court during a 2004 trial, when several women entered the courtroom and beat him with stones and sharp objects. The series has been released on Netflix on 28 October.
2- 'Flames 3'
Ritwik Sahor and Tanya Maniktala are in the lead roles in the series, inspired by the 1990s popular game popularly known as Pyaar among school children. The third season of the series premiered on Disney Plus Hotstar on October 28.
read this also: Drugs Case: Bharti Singh's troubles may increase in drugs case, NCB files 200-page chartsheet
3- 'Departure 3'
The series, which stars Archie Panjabi as Kendra Malle in the lead, follows the events following the disappearance of Flight 716 over the Atlantic Ocean. Kendra Malle, devastated by the recent death of her husband, has been chosen to lead the team investigating the accident. With the whole world watching, his team races to find the missing plane and rescue potential survivors. The third season of the series has started from 28 October on Lionsgate Play.
4- 'The Dragon Prince
Mystery of Aravos' Season 4: Anime series about two princes. The humans, as imagined, want to take the dragon egg with them to the land of Elvis. He is accompanied by an elf who has been sent to kill him. Season 4 is officially called 'Earth' because the first three series were called Moon, Sky and Sun. The theme of the fourth season, which is scheduled to release on Netflix on November 3, 2022, is called Vision by the creators.
ALSO READ: Abhishek Bachchan to entertain as 'J' once again in 'Breathe: Into the Shadow 2'
5- 'Blockbuster'
'Blockbuster' is a workplace comedy based on the video rental store brand. It is set in a previous blockbuster video and explores what and who it takes for a small business to be successful. 'Blockbuster' It stars Randall Parks as Timmy, the manager of the Blockbuster Video Store, and is set to premiere on Netflix on November 3, 2022.
function loadFacebookScript(){
!function (f, b, e, v, n, t, s) {
if (f.fbq)
return;
n = f.fbq = function () {
n.callMethod ? n.callMethod.apply(n, arguments) : n.queue.push(arguments);
};
if (!f._fbq)
f._fbq = n;
n.push = n;
n.loaded = !0;
n.version = '2.0';
n.queue = [];
t = b.createElement(e);
t.async = !0;
t.src = v;
s = b.getElementsByTagName(e)[0];
s.parentNode.insertBefore(t, s);
}(window, document, 'script', '//connect.facebook.net/en_US/fbevents.js');
fbq('init', '1684841475119151');
fbq('track', "PageView");
}
window.addEventListener('load', (event) => {
setTimeout(function(){
loadFacebookScript();
}, 7000);
});
,