Sports
IND vs ENG: What is wrong with Virat Kohli in England, Nasser Hussain told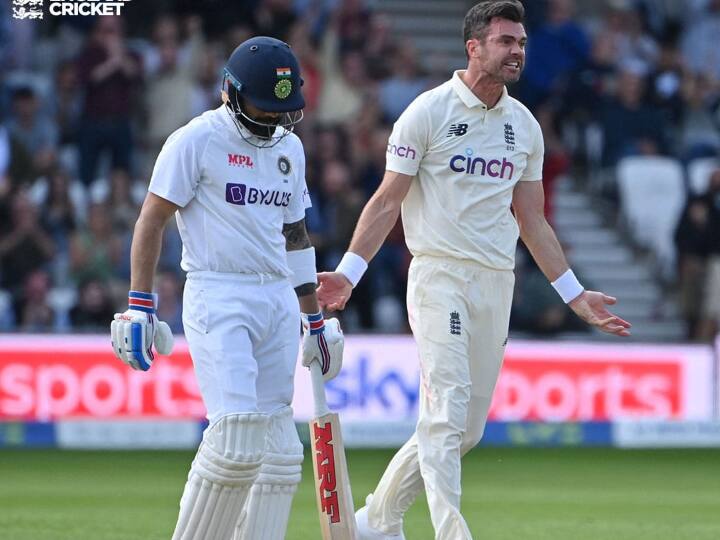 India vs England: Indian cricket team captain Virat Kohli's bat is silent on the current tour of England. His average on the England tour so far has been only 17.25. Meanwhile, former England captain Nasser Hussain told why King Kohli is flopping in England.
Nasser Hussain says that Indian captain Virat Kohli is playing too many deliveries that he should leave. At the same time, Hussain said that Kohli is repeating the mistake made on the 2014 tour which he corrected in 2018. Kohli has scored 69 runs in four innings of the current England tour at an average of 17.25. He was dismissed for seven runs in the third Test on Wednesday.
Hussain said in a column for the Daily Mail, "England swing the ball from off. They caught the right length to move the ball. It was great to get Kohli out cheaply."
He said, "Kohli did not touch many balls in 2018. I am not saying that he is not doing it now, but his mind is a bit stuck and he is playing many balls that he should leave."
2014 tour was no less than a nightmare
For Virat Kohli, the 2014 tour of England was no less than a nightmare. On that tour, Kohli could score only 134 runs in 10 innings of five matches at an average of 13.40. During this, not a single half-century came out of his bat. At the same time, this year too Kohli has not been able to score even a single half-century.
.