Sports
After the defeat, Anil Kumble lashed out at the team, said- losing has become our habit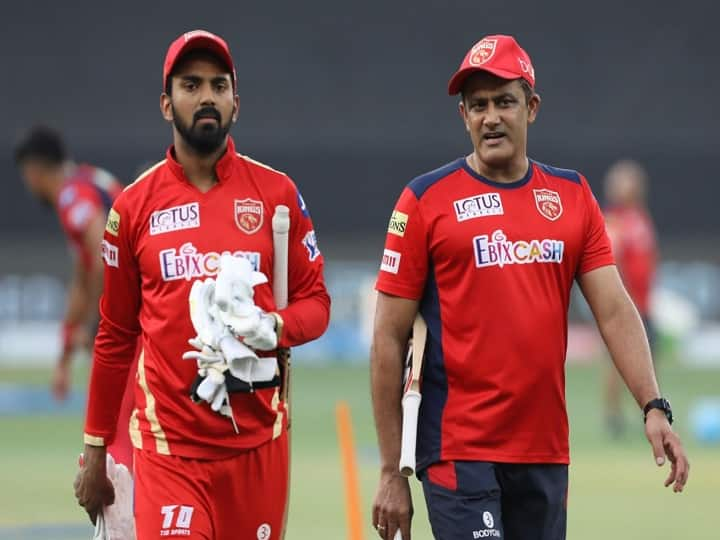 PBKS Vs RR: Punjab Kings suffered a two-run defeat against Rajasthan Royals. Punjab Kings coach Anil Kumble is very disappointed due to this defeat. Anil Kumble has admitted that losing matches by close margins has become a trend for Punjab Kings.
Punjab Kings almost won the match against Rajasthan Royals. Punjab Kings needed just four runs in the last over and had eight wickets in hand. Karthik Tyagi dismissed Nicholas Pooran and Deepak Hooda and gave only one run in this over to give Rajasthan Royals a thrilling win.
Punjab Kings' attempt was to win the match in 19 overs. Kumble said, "Yes, it has become a trend especially it seems to happen whenever we play in Dubai. We had given a clear message that the match has to be won in 19 overs and should have been played with that attitude.
Kumble praises Tyagi
Kumble has admitted that taking the match into the last over cost Punjab Kings dearly. The coach said, "Unfortunately we dragged it to the end and when the new batsman is in front of the last two balls it becomes like a lottery."
However, the former leg-spinner also praised Tyagi. He said, "But the way Tyagi bowled the last over, the credit goes to him. It was natural that he would bowl outside the off-stump but our batsmen didn't make the right choice.
Losing the match against Rajasthan Royals can be very heavy for the team of Punjab Kings. Punjab Kings have won only three out of 9 matches. To stay in the race for the playoffs, Punjab Kings will have to win their remaining five matches.
Sanju Samson got into trouble despite winning, so fined lakhs of rupees
.