Sports
When the runs came off the bat, Pujara said – Form is Temporary, Class Permanent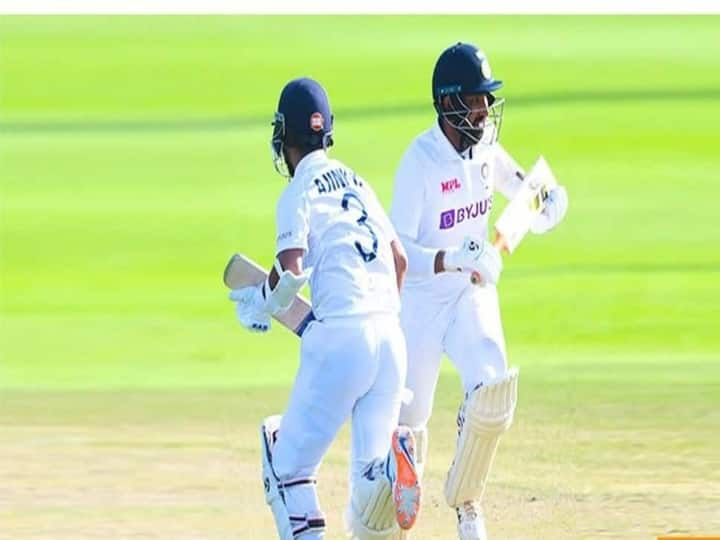 Cheteswar Pujara: Team India's experienced batsman Cheteshwar Pujara was dismissed after scoring 53 runs in the second innings of the Johannesburg Test. These runs of Pujara have come out at a time when questions are being raised about his place in the team. With this innings, he has saved his place somewhere in the team for the third Test match to be held in Cape Town.
After playing the half-century, Pujara said that form is temporary but class is permanent. Asked if he and Ajinkya Rahane were feeling the pressure as the legendary Sunil Gavaskar had said that the second innings could be their last chance. Pujara gave a positive reply at the end of the day's play on this, 'We have full faith in ourselves and we have full support of the team management too. We always keep learning from Sunny bhai and whenever I have spoken to him, he has always been supportive.
He said, 'Yes, there are times when you are going through poor form, questions will arise in it but we are confident players. Me and Ajinkya, we know we are working hard towards our game and there is a saying 'form is temporary but 'class' is permanent' and it fits here.
Captain Dean Elgar's solid unbeaten innings and two useful partnerships kept South Africa's hopes alive of 118 for two in their second innings chase of 240 on the third day of the second Test against India here on Wednesday. Elgar is currently playing 46 runs off 121 balls.
Also read- IND vs SA 2nd Test: A fact that will give relief to Team India lagging behind in the match, these are the top-4 chases in the Wanderers
ICC Womens World Cup 2022: Team India's announcement for the World Cup, this star who threw 'Ball of the Century' did not get a place
He put on 47 for the first wicket with Aiden Markram (31) and 46 for the second wicket with Keegan Pietersen (28) to prevent India from dominating. Rossi van der Dussen was playing with Elgar on 11 when the stumps were dislodged. South Africa are now 122 runs behind the target.
,