Business
Want to start investing in share market, know the ABCD of share market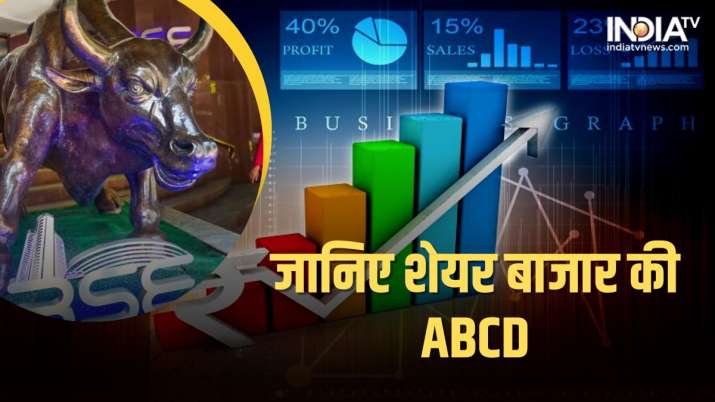 What is Share Market: Investing in the stock market is full of risks. If you are new, have you ever Stock Have you ever invested in the stock market and are not aware of what the stock market is and how it works? Are only shares bought and sold in the stock market? So today we are going to answer all these questions of yours in this news.
What is Share Market?
The stock market is a market where buyers BSE(Bombay Stock Exchange) And NSE(National Stock Exchange) buy and sell listed shares. It works under the supervision of SEBI (Securities and Exchange Board of India). SEBI is an organization of the Government of India that monitors companies listed in the stock market so that they can not fraud with the customer. It is classified in two parts. Primary and Secondary.
What is primary and secondary market?
When a company registers itself on the stock exchange for the first time to raise funds through shares, it is kept in the primary category, whereas once the new security of the company is sold in the primary market, then its business Begins to do in secondary. Here investors get an opportunity to buy and sell shares at the current market prices.
Apart from shares, you can also invest in these
These four forms in the stock exchange (Shares, Bonds, Mutual Funds and Derivatives) Trading takes place in, in which the first place is of shares. If you buy shares of a company, you become a shareholder of that company. The profit and loss of the company directly affects you.
Bonds are bought for a longer period. When a company needs sufficient capital. One way to raise capital is by issuing bonds to the public. These bonds represent a "loan" taken out by the company. Bondholders become creditors of the company and receive timely interest payments in the form of coupons.
Who Operates Mutual Funds?
Mutual Fund is a fund which is operated by AMC i.e. Asset Management Companies. Many people invest their money in these companies. This money is invested by mutual funds in many places including bonds, stock market. On the other hand, a derivative fund is a financial contract that derives its value from one or more underlying assets.
Latest Business News
function loadFacebookScript(){
!function (f, b, e, v, n, t, s) {
if (f.fbq)
return;
n = f.fbq = function () {
n.callMethod ? n.callMethod.apply(n, arguments) : n.queue.push(arguments);
};
if (!f._fbq)
f._fbq = n;
n.push = n;
n.loaded = !0;
n.version = '2.0';
n.queue = [];
t = b.createElement(e);
t.async = !0;
t.src = v;
s = b.getElementsByTagName(e)[0];
s.parentNode.insertBefore(t, s);
}(window, document, 'script', '//connect.facebook.net/en_US/fbevents.js');
fbq('init', '1684841475119151');
fbq('track', "PageView");
}
window.addEventListener('load', (event) => {
setTimeout(function(){
loadFacebookScript();
}, 7000);
});
,