Sports
The statement of this former England captain came to the fore on Virat Kohli's aggressive attitude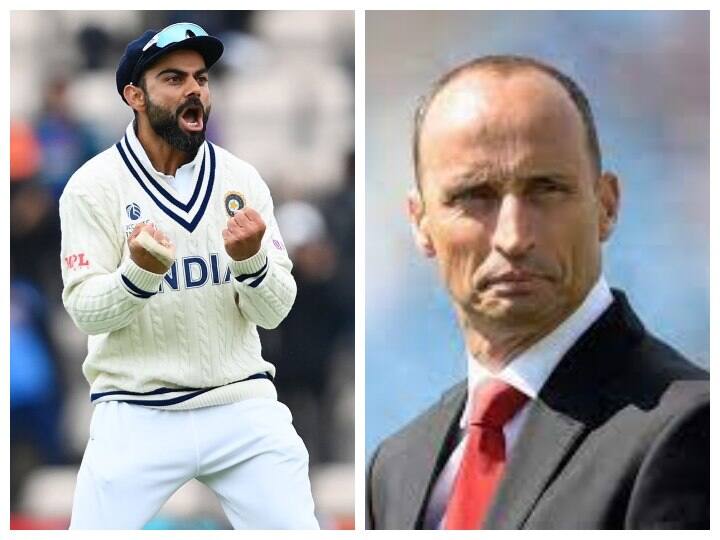 IND vs ENG: Team India captain Virat Kohli is known for his excellent batting and captaincy as well as his aggressive attitude on the field. His aggression is often talked about outside the field as well. Now former England captain Nasser Hussain has also given a big statement about Virat's aggressive attitude. He has said that, no matter how much England's supporters dislike him, Virat does not make any difference to this. They will play the aggression they play with. Let us tell you that the third Test of the five-match series between India and England is to be played at Leeds ground from tomorrow.
In a conversation with Daily Mail, Nasser Hussain said, "No matter what the team is, Kohli continues to maintain his aggressive attitude against the opposition players on the field. I can claim that, many players would not like to play against him. Also, England's supporters don't like him much. But Virat doesn't care about all this.
Hussain shared a funny incident about Kohli
The former England batsman also mentioned a funny incident about Kohli. He told, "I remember when Duncan Fletcher was the coach of Team India. I talked to him about Kohli during that time. Then he told me that Virat is a winner and he should maintain his victory at any cost. know."
At the same time, Hussain said, "You can see his attitude even in the training session before the match. Virat is equally aggressive while playing football or any other game with his teammates."
Nasser said this about Kohli's batting form
Nasir Hussain has also said a big thing about Kohli's batting. He said that, "Kohli's target is to win the series. As long as India is winning, he will not bother about his batting form." He said, "Kohli understands the importance of winning this series for India. He will judge himself on the results of the next three Test matches and not on the basis of the number of runs he scores."
read also
IND vs ENG: 'Our voice should resonate in Lords for years', Virat had this idea to welcome Bumrah-Shami
PAK vs AFG ODI Series: Afghanistan-Pakistan ODI series postponed, mutually agreed decision of both the boards
.