Sports
Sunil Gavaskar came forward to help Virat Kohli, asked to talk to Sachin Tendulkar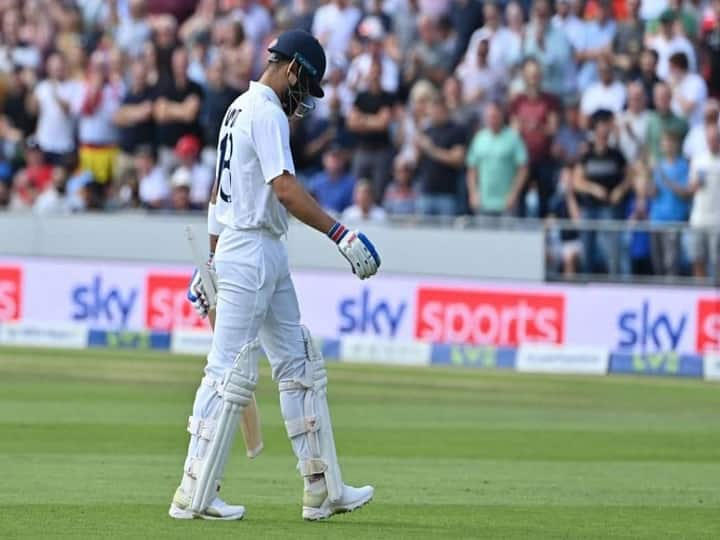 IND Vs ENG: Indian captain Virat Kohli's poor form continued in the first innings of the Headingley Test as well. Kohli became the victim of James Anderson by scoring just seven runs. This is the seventh time in Test cricket that Anderson has dismissed Kohli. Former India captain Sunil Gavaskar has asked current captain Virat Kohli to seek help from former batsman Sachin Tendulkar to recover from his poor form.
Gavaskar advised Virat Kohli not to play cover drives. Gavaskar said, "Kohli should immediately call Sachin and ask what should I do. Kohli can do as Sachin did in Sydney. He should tell himself that he will not play cover drives."
Sachin played sparingly during the fourth Test in Sydney during the 2003–04 Australia series. He played 436 balls at that time but did not play cover drives during this period. Sachin Tendulkar played a brilliant innings of 248 runs in the Sydney Test and thanks to that innings, Team India came very close to winning the series on Australian soil. However, the series ended in a 1-1 draw.
Virat Kohli is going through a bad phase
For the last two years, Virat Kohli has not been able to play any big innings in Test cricket. Virat Kohli scored his last century in Test cricket against Bangladesh in November 2019. In the last 10 Tests, Virat Kohli's form has become so bad that during this time his batting average has gone below 25.
Against England, Kohli is constantly returning to the pavilion by teasing the outgoing balls. In the last four, the method of getting out of Kohli has been the same. Virat Kohli has scored only 69 runs on the tour of England so far and not a single half-century has come off his bat.
IND Vs ENG: Team India lags badly in the Headingley Test, a great start for England, a chance to take a big lead on the second day
.