Sports
Stuart Broad made this special record by taking 5 wickets in the first innings of Sydney Test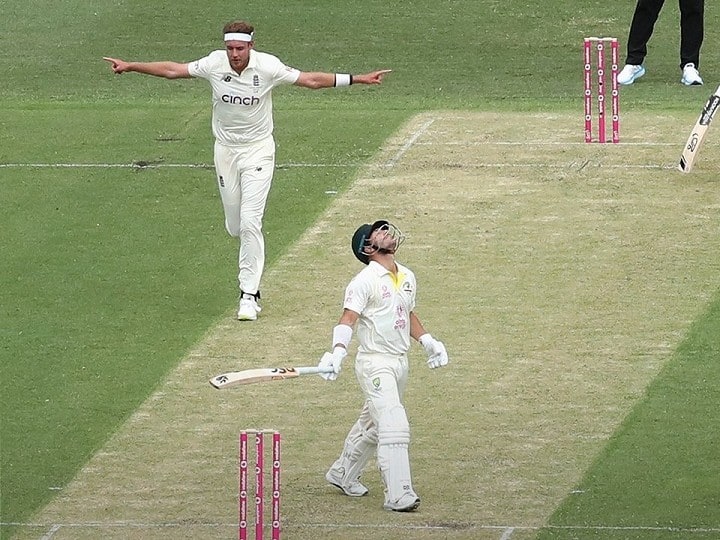 Ashes: The fourth match of the Ashes series between Australia and England is being played in Sydney. On the second day of the match, senior England bowler Stuart Broad made a special record in his name. Taking five wickets for Australia, he became the oldest English fast bowler in the age of 70 to take five wickets in a Test innings in Australia.
At the same time, even in the 140-year history of the Ashes, he has come at number four in this matter. Broad took 5 wickets in an innings of the Ashes Test in Australia at the age of 35 years 196 days. Before him, the names of English fast bowler Freddie Brown, Sydney Barnes, George Geary come in this list.
70 years ago in 1951, Freddie Brown took 5 wickets in an innings of a Test match in Australia with the age of 40 years and 72 days.
110 years ago in 1912, Sydney Barnes did this charisma at the age of 38 years 296 days.
92 years ago in 1929, George Geary took 5 wickets in an innings in the Ashes held in Australia at the age of 35 years 247 days.
Cricket Analysis: Kohli, Pujara and Rahane's bat is silent for two years, this Australian bowler also came out ahead in terms of run average
England's most successful fast bowler after Anderson
Stuart Broad is the sixth most successful Test bowler. He has 531 wickets in 151 test matches. He is the second highest wicket-taker for England after James Anderson. He has taken 5 wickets in Test matches 19 times and more than 10 wickets 3 times.
Cricket Records: Anderson became the second player to play the most Test matches after Sachin, these are the top-5
,