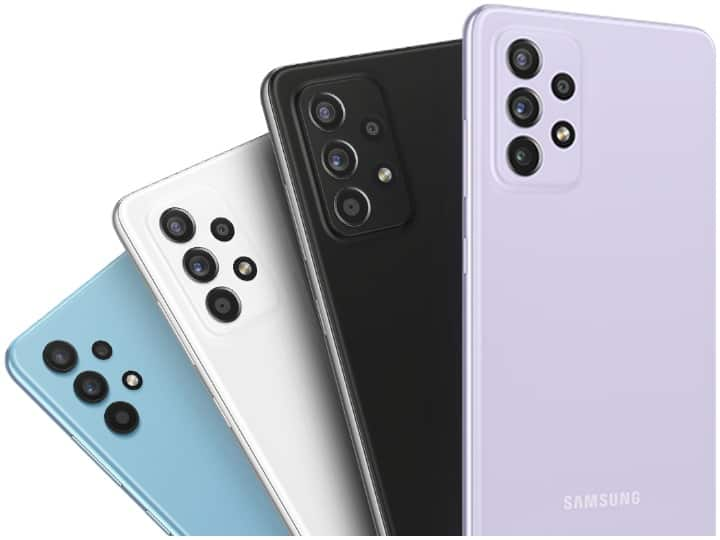 Samsung Galaxy A Series Smartphone: If you are thinking of getting a new smartphone in the new year, then we are telling you that you can buy a 5G smartphone cheaply, the price of this phone has been cut, apart from this, exchange and card offers are also being given with this phone. are.
Features
First of all let's talk about the features of this smartphone. This phone has 128GB internal memory with 6GB of RAM. The internal memory of the phone can be increased up to 1TB. This phone comes with dual sim support. Both its SIMs are with 5G support. This phone works on Google's Android 11. Snapdragon 778G processor has been given in the phone. To give power to the phone, a battery of 4500mAH has been given in it.
Also read: Goodbye 2021: This year people bought a lot of Redmi One Plus Samsung smartphones, the price starts from Rs 6999
camera and display
Talking about the camera in the phone, 4 rear cameras have been given in it. It has a primary camera of 64 megapixels, a 12 megapixel ultra wide camera, a refined micro camera of 5 megapixels and a 5 megapixel depth camera. It has a 32-megapixel camera for selfie and video calling.
Also read: Welcome 2022: These smartphones of Xiaomi OnePlus Realme Vivo will be launched this month, will get powerful features
Prices & Offers
Samsung Galaxy A52s 5G The price on Amazon is Rs 40999. The price of this phone has been cut by Rs 8309. After which its price has come down to Rs 32690. With this, an exchange offer of Rs 14900 is being given on this. Meaning if you buy a new phone by giving your old phone, then you can get a discount of up to Rs 14900. Which phone will get a discount of how much rupees, it depends on the model and condition of the phone. Apart from this, a discount of Rs 1000 is being given on this card. It can be purchased with credit card at an installment of Rs 1539 per month.
Also read: Welcome 2022: This year these 6 features can be found on WhatsApp along with message reaction, chat transfer
,