Sports
Ravi Shastri suggested Virat Kohli to quit the limited overs captaincy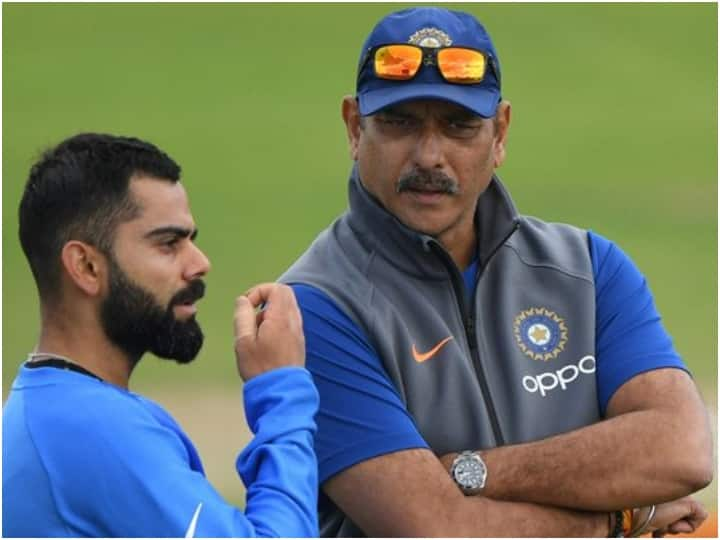 Ravi Shastri Suggested Virat Kohli to Quit Limited Overs Captaincy: According to a report, the head coach of the Indian cricket team, Ravi Shastri, suggested Virat Kohli to quit the captaincy of white ball and even ODIs and concentrate on batting. According to the report, he asked Kohli to continue the captaincy of Test cricket.
According to India Ahead, this suggestion was given by the head coach of Team India to motivate Kohli, so that he remains the top batsman in the world.
A BCCI official said, "Talks about Kohli's captaincy started after India won the series in Australia without their regular captain. Now it also indicates that Kohli may have to step down from ODI captaincy at some point before 2023." can happen if things don't go according to plan."
He further said, "Shastri spoke to Kohli about six months ago. But Kohli did not listen to Shastri. He is still keen to lead India in ODIs and that's why he decided to quit the captaincy just from T20 Even the board was discussing how to use Kohli as a batsman. This is because he still has a lot left as a player.
Let us tell you that recently Virat Kohli had announced through a post on Twitter that he would step down from the captaincy of Team India in T20 Internationals after the upcoming T20 World Cup. However, he talked about staying with the team as a batsman. Along with this, there was also talk of continuing the captaincy in Tests and ODIs.
.