Sports
Rashid Khan and Mohammad Nabi are saddened by the bomb blast in Kabul, said – please do not kill the Afghans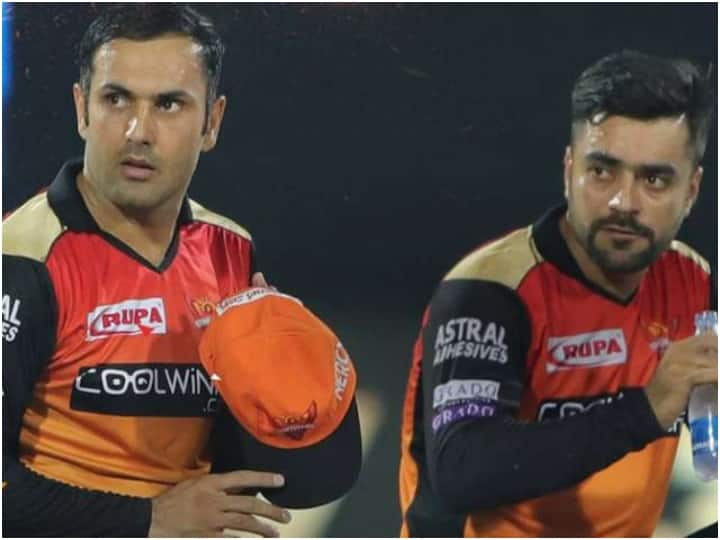 So far more than 100 people have died in the bombings outside Kabul airport in Afghanistan. At the same time, more number of people are injured. Children, women, Afghan civilians and American soldiers were also among the dead. Afghanistan's star cricketers Rashid Khan and Mohammad Nabi have expressed their disappointment over the bomb blasts in Kabul through social media.
Rashid tweeted, "Kabul is once again bleeding. Please stop killing Afghans." Even before this, Rashid has pleaded for help for the Afghans on social media.
Kabul is bleeding again
STOP KILLING AFGHAN PLEASE 🙏🙏😢😢🇦🇫🇦🇫

— Rashid Khan (@rashidkhan_19) August 26, 2021
On the other hand, Mohammad Nabi tweeted, "I express my deepest condolences to our countrymen, who lost their lives in the vicinity of Kabul airport in this attack. We condemn such attacks on the strongest terms and Urge the world to help Afghans get out of this difficult time."
I express my deepest condolences to my countrymen lost their lives in today's attack in the vicinity fo Kabul airport. We condemn such attacks on the strongest possible terms and urge the world to help Afghans get through these tough times. #KabulBlast pic.twitter.com/lJP5GKFuAE

— Mohammad Nabi (@MohammadNabi007) August 26, 2021
Significantly, this is the second time that Rashid has appealed to the world and its leaders about the situation in Afghanistan on social media. The star leg-spinner had tweeted on August 10, urging world leaders not to leave their countrymen in chaos.
US President said – said – will not spare the attackers
Responding to the bombings in Kabul, US President Joe Biden said that the perpetrators will not be spared. He said, "We will find those responsible behind this attack and they will have to pay the price. We will not forgive them. Terrorists cannot stop us from working. We will not stop our mission in Kabul and rescue people from Afghanistan." Will continue to remove."
.