Business
Now convert any petrol bike and scooter to electric, only this much money will have to be spent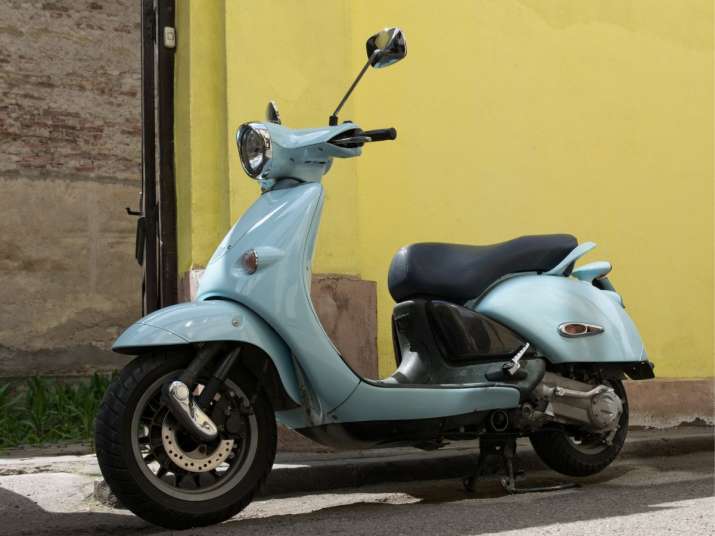 With the advent of electric vehicles, the dominance of petrol engines is gradually decreasing. Electric scooters, bikes and cars are available in the market. New customers also now want to buy electric vehicles. Electric vehicles are more economical than petrol engines. This is the reason why most of the people are now running towards electric. In such a situation, the question arises that what will happen to the people who have a petrol-powered vehicle. Now any petrol bike scooter can be converted into electric.
A company named Just Electric is making electric bikes and scooters
There is a company named Just Electric. It is a Bhopal startup company. From here any bike scooter can be converted into electric. This company converts petrol-powered bikes and scooters to electric and does home delivery. Any old song bike will have to be given by taking it to this company. After some time, this company converts the bike to electric and makes home delivery. If you live in Bhopal, then by going to the direct company, you can get the work done by hand.
This company is also making electric bikes and scooters
Apart from Just Electric, you can also contact companies that manufacture electric vehicles. This company makes changes in the gear box of the vehicle and its engine. Any vehicle can run on battery once the electric kit is fitted. At present, many companies like Zuink, Bounce, GoGoA1 are converting petrol engines to electric. By spending only 15 to 20 thousand rupees, any scooter can be made electric with RTO approval. No vehicle can be driven on the road without taking approval from RTO.
Make the bike electric by spending so much money
To make any bike electric, you can buy Electric Kit Retrofit online or offline. Apart from this, Zuink company's electric kit is also available in the market. Its price starts from 27 thousand rupees. GoGoA1 is the only well-known company that converts Splendor to electric. For this you will have to spend 35 thousand rupees. It can run up to 151 km on a single charge. Apart from this, by buying a separate battery, you can get it installed in bikes and scooters. The scooter has more boot space so it is easy to convert to electric and it also costs less money.
Latest Business News
function loadFacebookScript(){
!function (f, b, e, v, n, t, s) {
if (f.fbq)
return;
n = f.fbq = function () {
n.callMethod ? n.callMethod.apply(n, arguments) : n.queue.push(arguments);
};
if (!f._fbq)
f._fbq = n;
n.push = n;
n.loaded = !0;
n.version = '2.0';
n.queue = [];
t = b.createElement(e);
t.async = !0;
t.src = v;
s = b.getElementsByTagName(e)[0];
s.parentNode.insertBefore(t, s);
}(window, document, 'script', '//connect.facebook.net/en_US/fbevents.js');
fbq('init', '1684841475119151');
fbq('track', "PageView");
}
window.addEventListener('load', (event) => {
setTimeout(function(){
loadFacebookScript();
}, 7000);
});
,