Uncategorized
Market Crash: The effect of 'Black Monday' in the market, the Sensex fell below 2000 points, Nifty fell below 17,000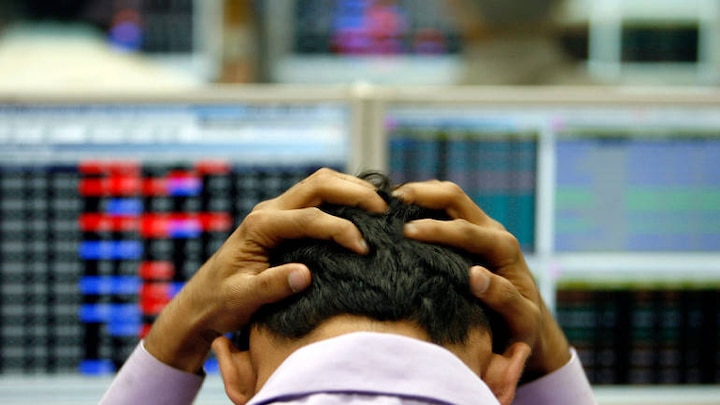 Market Crash: On Monday, the first trading day of the week, the market has fallen so much that it would not be wrong to call it 'Black Monday'. The BSE Sensex has broken more than 1900 points today. Both Sensex and Nifty are trading with a fall of more than 3-3 per cent.
Major factors of market decline
The midcap index is on its biggest decline in 9 months. Nifty has slipped below 17,000 in intra-day and Nifty has gone below 17,000 for the first time since 27 December 2021.
This is the biggest fall in Nifty intra-day since April 2021.
Sensex breaks 1900 points
At 2.13 pm, the Sensex is trading at 57,076.65, losing 1960.53 points or 3.32 percent. Nifty has slipped 597.70 points or 3.39 percent to 17,019.45.
Rs 8 lakh crore cleared from investors
If we look at the market capitalization in today's fall, then a total of 8 lakh crore rupees of investors have been cleared. If we look at Friday, the market capitalization was Rs 270 lakh crore, which has come down to Rs 262 lakh crore today.
Market condition at 1.45 pm
If you look at the condition of Nifty, at 1.45 pm, Nifty is trading at 17,169.85 with a fall of 447.30 points or 2.54 percent. That is, Nifty has also broken the important psychological level of 17200. At the same time, the Sensex is trading at 57,570, losing 1466.82 points or 2.48 percent.
Fall in the stock market for the fifth consecutive day – Rs 18 lakh crore cleared in a week
Due to this fifth consecutive day of decline in the stock market, overall the market has broken 3471 points in five days. Last week also, the Sensex had fallen 2271 points in a fall of four consecutive days. If today's decline of 1224 points is seen, then overall a decline of 3500 points is being seen in the market. It had broken 656 points and 634 points on Wednesday and Thursday in the fall of last week's Sensex. Market capitalization has declined by Rs 18 lakh crore in a week as it stood at Rs 280 lakh crore last Monday.
Today's fall raised concern
Today, before the start of the market, it seemed that the market would probably be seen trading at the upper levels, but its opening took place in the red zone. With each moment, the decline in it seemed to be increasing. Nifty also broke the upper level of 17300 and saw a big fall of 2 percent. Investors are worried about this fall
And it is not good for the market sentiment.
read this also
Startups Share Carnage: Shares of startup companies, which made a splash in the stock market by bringing IPO in 2021, fell flat, investors are crying.
Market Crash: Earthquake in the stock market, Sensex slipped below 58,000 by breaking more than 1200 points
,