Business
Luxury train service in Sri Lanka succeeded with the help of India, enjoy through intercity travel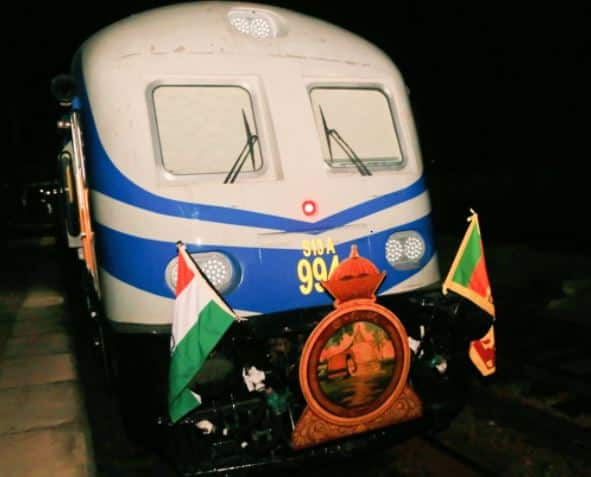 If you now want to travel by train in Sri Lanka, then there is such an opportunity for you which will make you feel like Indian travel. Sri Lanka has started a luxury rail service connecting the country's Tamil-dominated Jaffna district with the capital Colombo with the help of loan assistance from India. This intercity train service started on Sunday from Mount Lavinia suburb of Colombo to Kankesanthurai port suburb of Jaffna in the north. In this way the rail service covers a distance of about 386 kilometres.
The Indian High Commission in Sri Lanka described it as 'another important milestone in India-Sri Lanka relations'. The High Commission tweeted, 'Railway infrastructure further strengthened!! The rail service to the Northern Province, launched today, reflects two key pillars of India's development partnership with Sri Lanka – infrastructure development and a nationwide vision'
[tw]https://twitter.com/IndiainSL/status/1480058352612696064?s=20[/tw]
India had given AC Diesel Multiple Unit (AC DMU) to Sri Lanka under the loan facility. Sri Lanka's Transport Minister Pavitra Vanniyarachi boarded a train during the inauguration and was received by India's Deputy High Commissioner Vinod K Jacob at Colombo Fort station.
[tw]https://twitter.com/IndiainSL/status/1480040630067687426?s=20[/tw]
The Indian commission said in a statement that India's total contribution to Sri Lanka's development work is more than US $ 3.5 billion, of which about US $ 57 million are purely grant projects. Significant progress has been made in many works in Sri Lanka with the help of India and good trade relations between the two countries are moving towards deepening.
Also read
Bank Strike: Bank Strike will happen again in the coming days! Know what is the plan of bank unions
If you need money in an emergency, you will get an amount of up to Rs 1 lakh in an hour, know the news of your work
,