Technology
Keep these medical gadgets ranging up to Rs 1500 at home, will help in fighting corona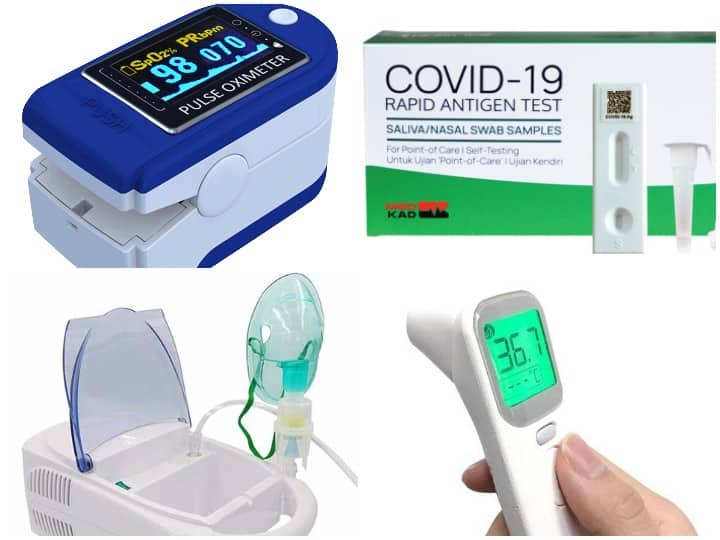 Fight With Corona Virus: Corona cases have started increasing once again in the country. This time the new variant Omicron is troubling the people. Experts are anticipating that the situation will worsen in the coming time. In view of this, we all need to be alert. You had already seen the shortage of some equipment related to treatment in the second wave. In order that such a situation does not happen again, we should make some arrangements from now on. Here we are telling you about some such medical equipments that you should keep at home, so that you do not have to wander here and there in case of emergency.
1. Pulse Oximeter
Pulse oximeter is very important in this disease. Actually, the blood oxygen level of the corona infected should be kept checked. Falling oxygen levels can be dangerous. In such a situation, to keep an eye on it, keep this machine at home. With this you can easily check the blood oxygen level. The price of pulse oximeter in the market starts from around Rs 500.
read this also : Trending News: 4 degree in 5 years, graduated at the age of 15 and now preparing for post graduation
2. Nebulizer Machine
This machine helps a lot in fighting corona. With this you can directly deliver oxygen to the lungs of the infected. If we talk about its price, then it is available in the market from 1000 to 1500 rupees.
3. UV Sterilizer
This machine is not directly connected to the patient, but it keeps your electronics and other gadgets apart from other devices away from any kind of virus and germs. Its different variants are in the market. You get it between 1 to 2 thousand rupees.
read this also : Trending News: Accidentally sent Rs 1300 crore to the accounts of customers of other banks, now people are not returning
4. Contactless Thermometer
The specialty of this thermometer is that you can measure the temperature of someone's body even without touching their body. It is very effective for a disease like corona (Covid-19), because it has to stay away from the infected. Its price is up to 1 thousand rupees.
5. Covid-19 Rapid Antigen Self Test Kit
This equipment is very effective for the war with Corona. With the help of this, you can do rapid antigen test yourself sitting at home. It is available in the market for Rs 250 to 300.
,