Sports
Jasprit Bumrah will create history as soon as he gets five wickets, Kapil Dev's record will be broken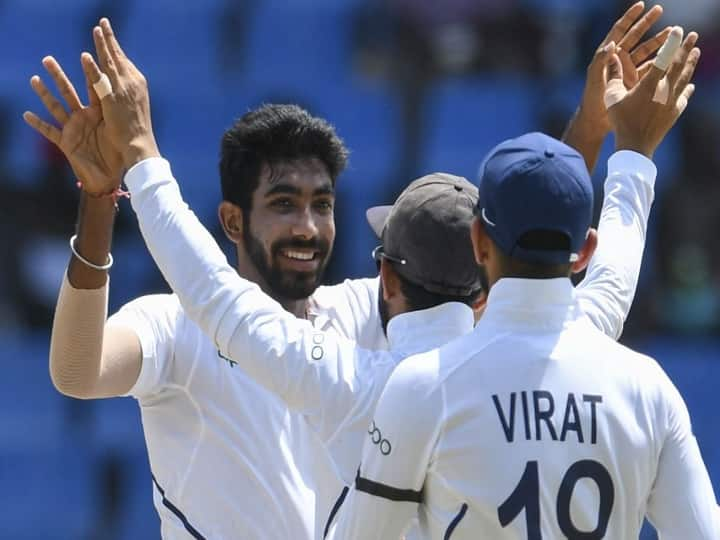 IND Vs ENG: The third Test of the five-match series between India and England is to be played at the Headingley Cricket Ground in Leeds. After Jasprit Bumrah, who is in excellent form, there is a chance to create history in this match. If Jasprit Bumrah manages to get a five-wicket haul at Leeds, he will break a big record held by former India captain Kapil Dev.
Jasprit Bumrah has played 22 Test matches so far and he has taken 95 wickets during this period. Bumrah has a chance to complete 100 wickets in just 23 Tests by taking five wickets. If Bumrah manages to achieve this feat, then he will become the bowler to take 100 wickets in the shortest matches for India. Kapil Dev took 100 wickets in 25 Tests.
Bumrah made his Test debut for India in the year 2018. Bumrah has so far taken only four wickets on Indian soil and the remaining 91 wickets he has got on foreign soil. As soon as Bumrah gets five wickets, he will become the 23rd bowler for India to take 100 wickets in Tests.
Joe Root has a chance to make history
England captain Joe Root is also running in excellent form. Root has a chance to become the player with the most centuries against India. Root has so far scored seven Test centuries against India. Sachin Tendulkar and Rahul Dravid continue to top the list with seven centuries against England.
Joe Root is scoring fiercely in the series being played against India. Root had scored 109 and 63 in the first Test. Joe Root managed to score 180 runs in the Lord's Test. This year, Joe Root has played two double centuries and two 180-run innings.
WI Vs PAK: Shaheen Shah Afridi leads Pakistan to victory, player of the match with 10 wickets
.