Business
India will be a big participant in Expo 2020 Dubai, about 190 countries of the world will be involved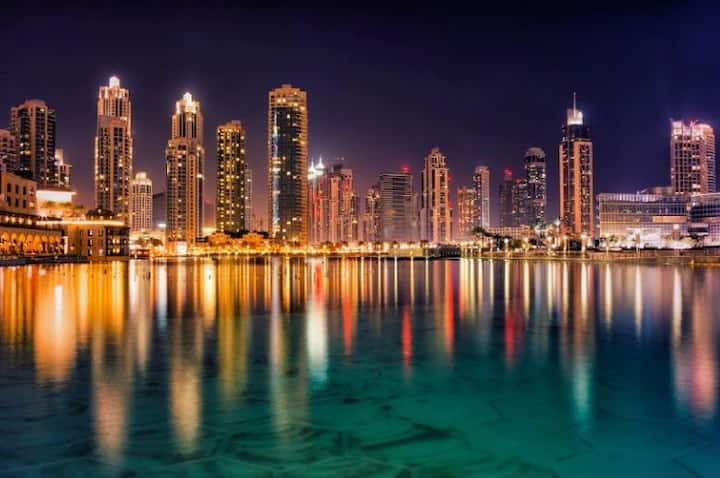 Dubai Expo 2020: About 190 countries of the world will be involved in Dubai Expo 2020, in which India will be a big participant. The Indian pavilion during this expo will showcase the rise of a new India to the world. Talking about India's participation in Expo 2020 Dubai, Ambassador of India to UAE Pavan Kapoor said- "It is very clear that based on the proportion of our population at the Dubai Expo, the kind of connections we have here, We will be the biggest partners."
Expo 2020, starting from October 1, will be a great platform for India to showcase its vibrant culture and tremendous growth opportunities for the next six months in Dubai. While India is celebrating 75th Independence Day under the Global Campaign 'Azadi Ka Amrit Mahotsav', on the other hand the United Arab Emirates is also celebrating the 50th anniversary of its establishment.
Dr Aman Puri, Consul General of India and Deputy Commissioner General of India in Dubai, said- "This is an important time in the history of both the countries and Expo 2020 Dubai is a tremendous opportunity to further strengthen the already flourishing ties. " "India's participation in Expo 2020 Dubai will be particularly focused on offering unlimited opportunities for the global community to participate in and take advantage of the country's growth story," a government statement said. Union Commerce and Industry Minister Piyush Goyal will inaugurate the Indian Pavilion on 1 October 2021. After this a colorful program will be presented.
The States and Union Territories that have confirmed participation in the Indian Pavilion of Expo 2022 Dubai are- Gujarat, Karnataka, Ladakh, Telangana, Rajasthan, Maharashtra, Uttar Pradesh, Kerala, Jammu and Kashmir, Goa, Andhra Pradesh, Chhattisgarh, Jharkhand, Himachal Pradesh and Haryana are included. These states will display their culture, food and business opportunities.
read this also:
PM Modi US Visit: In the meeting of PM Modi and US President Biden, there will be an emphasis on cracking down on Taliban and accountability
The Supreme Court warned on the third wave of Covid-19, said – do not make statements that make people careless
.