Education
'Implementing the old pension system a big mistake', doing so will be a big hindrance in India's growth rate? Know the reason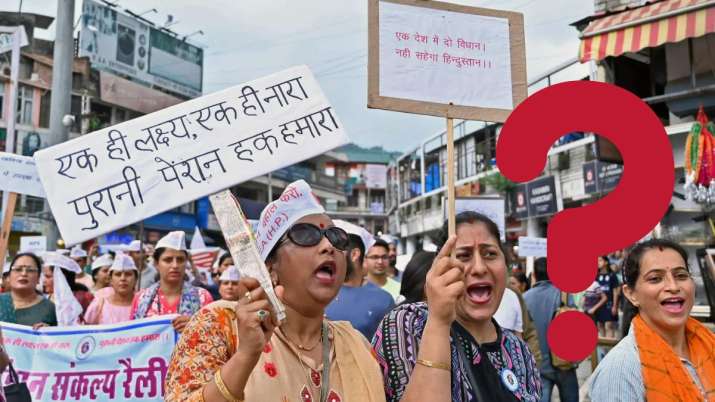 Demand to implement the old pension scheme in India for a long time is increasing. Recently some states have implemented Old Pension Scheme, while in some states new government came and they are working on it. Old Pension Scheme Was told to start over again. Amidst the announcement, economists say that using financial resources for this would be a 'big mistake' and this will reduce the average economic growth rate to six percent and other development works will also be affected.
Economists also say that Old Pension System (OPS) With the implementation, only the employed people working in the government sector will benefit, which is only a limited part of the population. At the same time, all the people including the workers working in large numbers in the private sector should get the benefit of social security.
These states had recently announced to implement it
He has also expressed the apprehension of adverse effect on getting opportunities for new jobs from OPS. In the last few months, Rajasthan, Chhattisgarh, Jharkhand and Punjab have announced the implementation of OPS for government employees. The main opposition Congress has said during the ongoing assembly elections in Himachal Pradesh and Gujarat that it will implement OPS if voted to power in these states. Earlier in Uttar Pradesh too, this issue had come up vigorously in the assembly elections as well.
'India's growth rate will decline'
NR Bhanumurthy, an eminent economist and presently the Vice Chancellor of Dr. BR Ambedkar School of Economics University, Bangalore, said, "The New Pension System (NPS) has been implemented with a lot of thought at various levels and it is the same in independent India. The biggest is fiscal reform. This has significantly reduced the financial burden of the government and the fiscal position of the state governments has also improved. If OPS is implemented across the country, its financial impact will be huge. The level of public debt will rise above the manageable level. Not only this, there will also be an impact on the average GDP growth rate and the possibility of growth beyond 7 percent may come down to 6 percent.
'No scope for implementation'
Lekha Chakraborty, a professor at the National Institute of Public Finance and Policy, an economic research institute, said that implementing OPS to woo voters in elections is economically disadvantageous as it involves financial risk. The timing of this announcement is also inappropriate, especially given the fiscal risks and geopolitical uncertainties of the post-pandemic. Given the fiscal constraints, there does not appear to be any scope to roll back the OPS. If any government implements this then it is going to make a big mistake.