Sports
'Iconic coach' Vasudev Paranjpe passes away, says Tendulkar – feels like a part of me is gone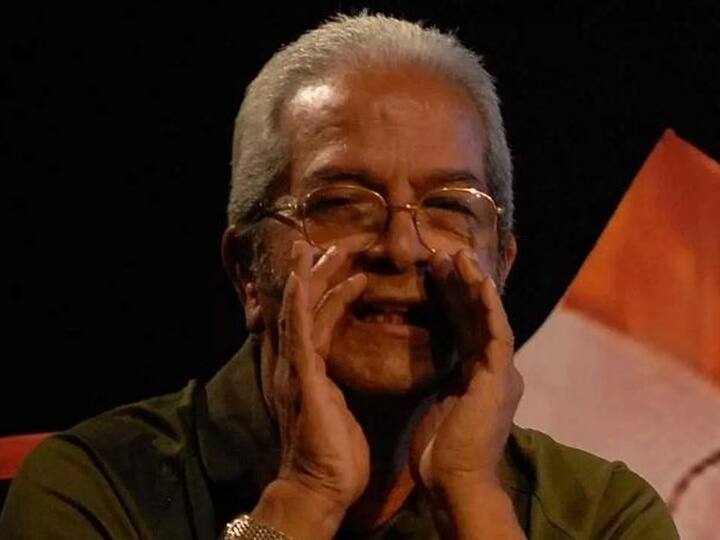 [ad_1]
Vasudeo Paranjape Death: Master-blaster Sachin Tendulkar, the great Sunil Gavaskar, Dilip Vengsarkar, Sanjay Manjrekar and at present Rohit Sharma are some of the big names of Team India. Many coaches and mentors have a hand in their journey to become this great, about whom we get to know very little. Similarly, the unsung hero of Indian cricket Vasudev Paranjpe died yesterday at the age of 82 at his residence in Mumbai. Expressing grief over the death of Paranjpe, Sachin also said that, it seems as if a part of me has left this world.
Let us tell you that Vasudev was also the father of Jatin Paranjpe, who has been a national selector along with playing four One Day Internationals for India. Although Paranjpe's playing career was short. He played 29 first class matches for Mumbai and Baroda. He got a lot of recognition due to being a mentor to many great stars of Indian cricket. Paranjpe was so expert in his work that many foreign players also used to come to him for advice. One of these names was also of England batsman Ed Smith. Paranjpe's knowledge of batting techniques and his art of getting the best out of the players were all in his favour.
A part of me has left the world – Sachin
Sachin Tendulkar has also paid tribute to Paranjpe expressing his deep sorrow over his death. Tendulkar has said that, "We all used to call him by the name of Vasu sir. He was one of my best coaches. Apart from being an important part of my cricket journey, he was also my mentor in many ways." Tendulkar also said, "In the early days of my career, he used to tell me in Marathi, you look at the opposition team's bowling for the first 15 minutes and after that they will see you bat throughout the day."
Sachin Tendulkar also said, "During the Under-15 national camp in Indore, the caretaker of the place where we were staying went to Vasu sir with our complaint. He complained to Vasu sir that, children play with tennis balls at night. Are playing cricket. Vasu sir told him, they are kids and will play. Has left the world. RIP Vasu sir."
Paranjpe sir has given a lot to cricket: Sunil Gavaskar
Last year, a book named Cricket Drona written on Paranjpe was also released. In the ceremony organized for this, Gavaskar also said about Paranjpe, "Paranjpe sir is completely devoted to cricket. He has given more to cricket than what he has got from cricket."
In the same program, Team India's opener Rohit Sharma had also said, "Paranjpe sir taught me how to change the style of batting in different situations. In the early days of coaching, he always used to say that the conditions are never the same. Would have. Try to read the game as soon as possible. Where are you playing, what can you do for the team in these conditions. You have a chance to learn these fine things right now, when you will play for Mumbai or India You won't get that much chance."
Vinod Kambli and Sanjay Manjrekar also expressed grief
Tendulkar's teammates and former cricketers Vinod Kambli and Sanjay Manjrekar also expressed grief over the death of Vasu Paranjpe.
read also
India Rains 31 August: Light to moderate rain is possible in these states including UP, Bihar, Jharkhand, Uttarakhand, Punjab today.
Assam Floods: Flood situation critical in Assam, 950 villages in 21 districts badly affected
.

[ad_2]