Sports
Former selector expressed surprise when Yuzvendra Chahal was not found in the team of T20 World Cup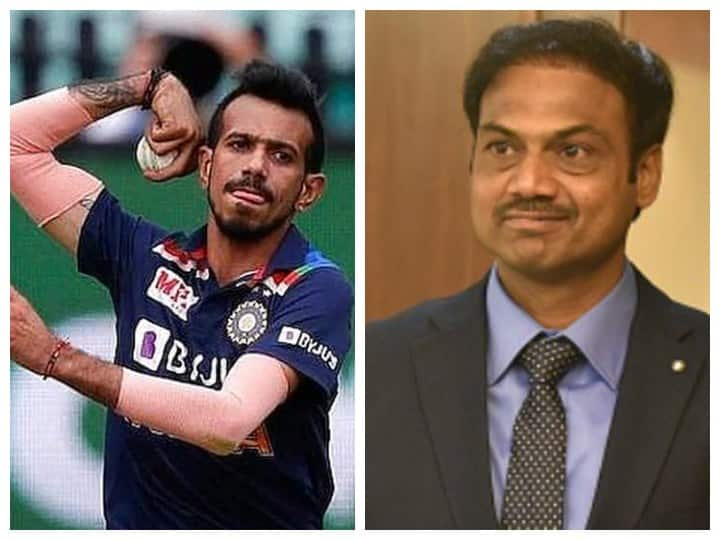 T20 World Cup 2021: The BCCI's selection committee last month announced its 15-man squad for the upcoming T20 World Cup to be held in UAE and Oman. Yuzvendra Chahal was not included in Team India in this list. After which many former cricketers and cricket pundits raised questions on this decision. Now the former chief selector of Team India MSK Prasad has also expressed surprise over this decision. Prasad believes that Yuzvendra Chahal has never let down his captain Virat Kohli. He has also bowled brilliantly on the flat wicket of Bangalore in IPL.
MSK Prasad said, "I think Chahal is our best bowler in T20 in terms of taking wickets. In the last 4-5 years, he has done brilliantly. Now whatever you say, the selectors can be called Rahul Chahar and Yuzvendra Chahal. Had to pick one and he decided to go with Rahul. But according to me, Chahal has never let down his captain Virat Kohli in IPL even on a flat Bangalore wicket and has always picked up important wickets for his team. "
The performance of the last one year must have been the reason for not being selected.
MSK Prasad said that, "However if you look at his performance for the last one-and-a-half year, then you will find that his form has not been special. Rahul Chahar has bowled well during this time. He has given his team Mumbai Indians in IPL. Played an important role in winning two consecutive titles. I think the selection committee chose Rahul Chahar instead of Yuzvendra Chahal for the T20 World Cup squad based on this.
Chahal is performing brilliantly in the second phase of IPL
At the same time, in the second phase of IPL being played in UAE, Chahal is seen in excellent form at this time. RCB spinner Chahal has so far taken ten wickets in five matches to his name. At the same time, Rahul Chahar is seen struggling here. He has taken only two wickets in UAE so far.
Let us tell you that all the teams can make changes in the squad announced for the T20 World Cup till October 10.
read also
CSK vs DC: Guru-Chele clash in IPL today, Dhoni and Rishabh Pant will be on top position, this may be the case
T20 Cricket: Babar Azam of Pakistan created history in T20 cricket, leaving behind Kohli and Gayle, recorded his name
.