Business
Corona in China: The situation worsened due to Corona lockdown in China, people are craving grains in Shanghai and Beijing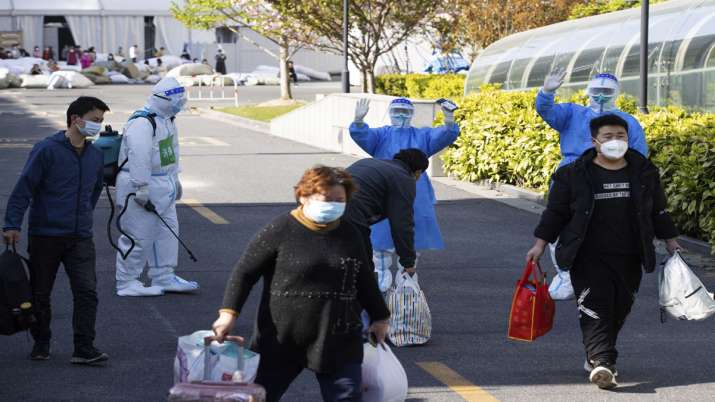 Coronavirus, which originated from China in 2019, is once again creating a ruckus in 2022. From the capital of China to the economic center Shanghai, is badly hit by Corona. China, which is running on zero covid policy, has once again had to impose a strict lockdown. But this time in China, notorious for its dictatorship, the situation is very bad. The people there, who are fascinated by the grain, are now going on a rebellion.
According to media reports coming from China, from big cities like Beijing and Shanghai to villages, the ration kept in homes is running out. At the same time, luggage racks are lying empty in the super market too. Let us tell you that the city of Shanghai has been facing a strict lockdown for almost a month.
Mass testing started
China, which has faced criticism due to its strict policies in dealing with Corona, may still not have learned any lessons. Mass testing has started in China strictly sticking to its zero covid policy. There will be a total of three rounds of mass testing. In the first round in Beijing city, mast testing of about 3.5 million people was done. The situation in Shanghai remains worrying for the time being. More than 4 weeks have passed since there was a lockdown. In the last 24 hours, more than 19 thousand new corona patients were found there, while 51 people lost their lives due to corona.
people imprisoned in homes
Due to the lockdown, the problems of the people imprisoned in the house have increased even more because there has been a shortage of things. The courier company is not able to deliver according to the demand at this time. In Beijing too, people have started panic buying. Due to this, there is also a shortage of essential goods in the market. Actually, people fear that there may be a strict lockdown like Shanghai. Here vegetables, rice, oil, noodle and other items of daily need have disappeared from the supermarket. At the same time, online food stores are not delivering due to lack of goods.
,