Sports
Anushka Sharma wrote an emotional letter for Dhoni and Kohli, said this about captaincy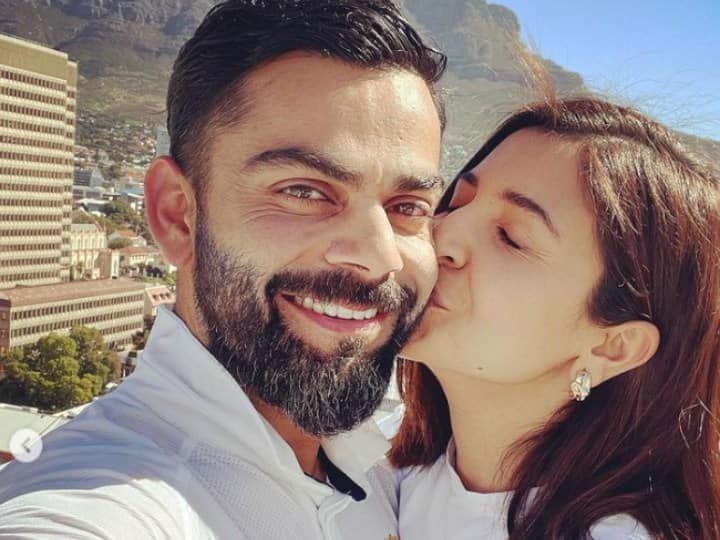 Anushka Sharma Letter For Virat Kohli MS Dhoni Team India: Virat Kohli's wife and Bollywood actress Anushka Sharma has shared a very emotional letter on social media. In this, along with the captaincy of Virat, he has also mentioned about Mahendra Singh Dhoni. Anushka has also shared an interesting anecdote in this letter that the beard turns white. He told what happened when Virat was being made the captain after Dhoni's retirement.
Anushka Sharma wrote in the letter shared on Instagram, "I remember the day in 2014 when you told me that you were made captain because MS decided to retire from Test cricket."
Referring to Dhoni, he wrote, "I remember MS, you and I were chatting later that day and he jokingly said how quickly your beard is turning grey. We all laughed a lot at this. Since that day, I've noticed so much more than your beard turning gray. I have seen a lot of growth in you. And yes, I am very proud of your growth as the captain of the Indian cricket team and the achievements of the team under your leadership. But I am more proud of the growth you have achieved in yourself.
Pakistani cricketer's tweet on Virat Kohli leaving the captaincy, 'You are the true leader for me'

Cricketers in Dancing Mode: Suryakumar Yadav and Ishaan Kishan also got a lot of 'Pushpa', dance video shared on Insta
Let us tell you that Anushka and Virat got married in the year 2017. Only very special people were invited in the marriage of these two. Both of them had their marriage in Italy. After the marriage of Virat-Anushka, they were discussed a lot. The interesting thing was that very few people knew about the marriage of these two. It was revealed when Kohli and Anushka shared the photo on social media.
,