Sports
After defeating India 3-0, this South African player remembered Lord Ram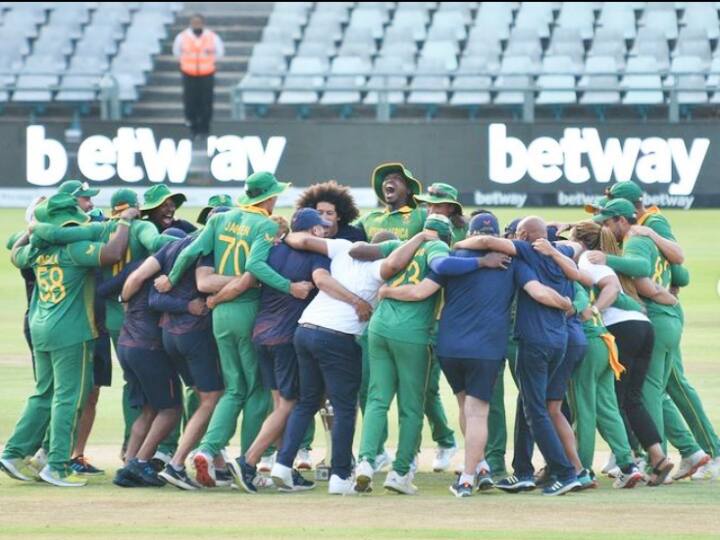 South Africa Spinner Keshav Maharaj: South Africa also defeated India in the ODI series after the Test. In the 3rd ODI played in Cape Town, he won by 4 runs. This victory is important for South Africa in many ways. The team has failed to perform consistently for the last few years. After the retirement of stalwarts like AB de Villiers, Hashim Amla, Dale Steyn and Faf du Plessis, South Africa is full of young players in the team. There are many such players in the team who can prove to be superstars in the future.
The victory against Team India can prove to be the turning point for South Africa cricket. There is an atmosphere of enthusiasm in the team after the victory. Players are expressing their happiness on social media. Spinner Keshav Maharaj took to Instagram to express his happiness.
Keshav Maharaj wrote, 'What a great series this was. I can't be more proud of this team than this and how far we have come. Now is the time to regroup and accept the next challenge. Long live Rama.'
Left-arm spinner Keshav Maharaj had a good performance in the ODI series. He took three wickets in three matches. He took the wicket of former Indian team captain Virat Kohli in the second and third ODIs. In the second ODI played in Paarl, Maharaj became the first spinner in ODI cricket history to send Kohli to the pavilion without opening an account. Please tell that Keshav Maharaj is of Indian origin. His ancestors belonged to Sultanpur in Uttar Pradesh.
Also read- Sourav Ganguly and Rahul Dravid had the second highest partnership for India, won by 157 runs over Sri Lanka in ODIs
Team India: Another big blow to Team India after clean sweep, match referee took this action
,