Uncategorized
AADHAAR Card Update: If the photo has to be changed in Aadhar card, then get it done like this, there is a slight charge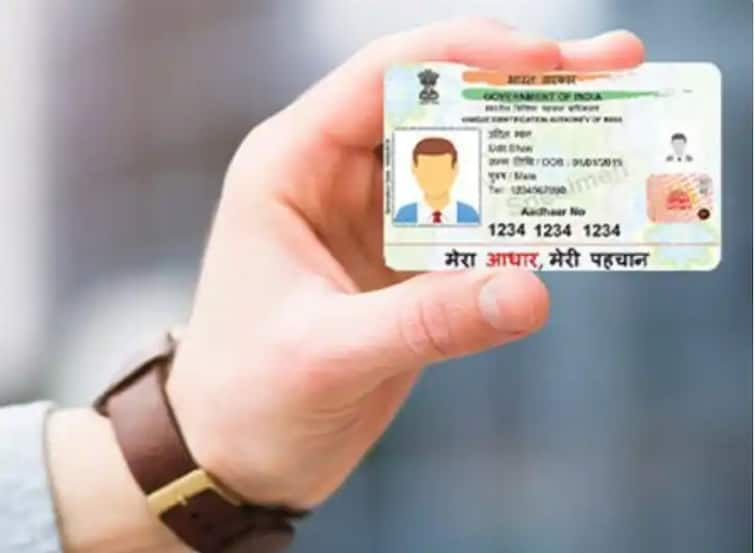 Aadhaar Card Photo Change: The 12-digit Aadhaar card has become such a document in the country that it is used in almost all government work and it is the digital identity of every Indian. Recently there was news that many countries are now ready to adopt this medium of digital identity. However, it is often joked about the picture printed in Aadhaar that 'not every person is as bad as it looks in Aadhaar…'. If you also do not like your photo in the base, then it can be changed in this way-
How to change photo in Aadhaar
In the right way, if your photo is not in the base or is blurred, too black or there is any other problem, then you can think about getting the photo changed. Although many works are done online in Aadhaar, but to change the photo in it, you will have to go to the Aadhaar Enrollment Center.
New SIM Rules: If you have more SIM cards then know the new rule of the government, now the limit has been fixed
Learn step-by-step process
First of all, go to the Aadhaar Enrollment Center and verify the biometric identity.
If you want to change your biometric identity, then download a form from the website of Aadhaar (UIDAI) and fill the required columns in it.
Submit this form at the nearest Aadhaar Enrollment Center.
After submitting this form, the UIDAI official will verify your information and take a new photo.
Take an acknowledgment receipt that your record has been updated.
MapmyIndia IPO: Within an hour of opening, the retail quota of MapmyIndia IPO has been filled
What is the charge of this service
To get the photo changed in Aadhaar, you will have to pay a fee of Rs 100 + GST.
In how many days will you get updated Aadhaar?
You will get your new photo Aadhar from UIDAI website within 90 days (3 months) from the date of photograph. You can check the update of Aadhaar from the receipt of acknowledgment. Let us tell you that when you go to take a picture at the Aadhaar center, apart from your Aadhaar, you will not need any other document.
,