Sports
Kohli's performance as captain in ODIs was better, but he will regret it for the rest of his life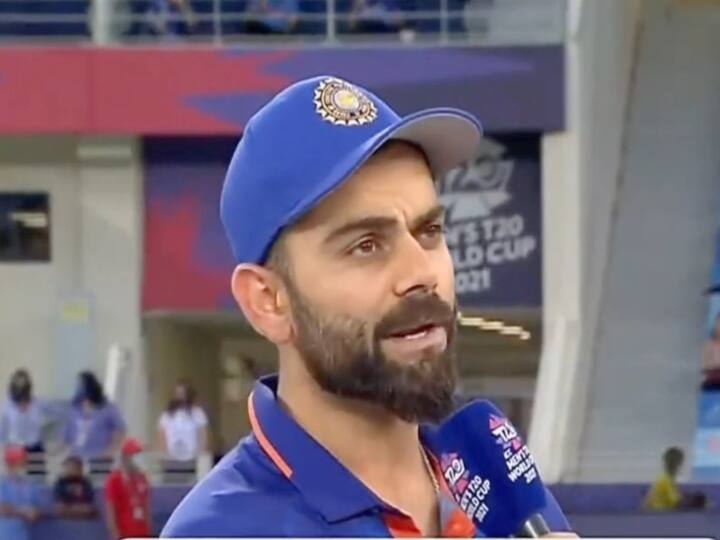 Team India: Rohit Sharma has been made the new ODI captain of the Indian team (IND). In place of Virat Kohli, he has been given the command of the team. Earlier, Kohli had decided to step down from the captaincy of the T20 format, after which Rohit got a chance to lead the T20. Now Rohit will be seen captaining Team India in ODIs and T20s. Apart from this, Kohli will continue to be the captain in Test cricket. Today we will tell you how was the journey of Kohli in the ODI format as a captain.
Team's ODI record under Kohli's captaincy
Virat Kohli took over the ODI captaincy of the Indian team in 2017. Since then the team has played 95 ODI matches. In 65 of these matches, Team India won. Whereas India had to face defeat in 27 matches. The team played 35 ODIs on home soil, out of which 24 won. Apart from this, India's performance abroad under the captaincy of Kohli was excellent. Team India played a total of 42 ODIs under the captaincy of Kohli on foreign soil, winning 29 matches. While losing in 11 matches.
In so many ODI series, the team was made the winner
Under the captaincy of Virat Kohli, the Indian team took part in a total of 19 ODI series. The performance of the team was excellent in this and took 15 series in its name. Kohli's captaincy coin did not work in only 4 series. In this sense, he is one of the most successful captains of Team India.
Captain flop in ICC tournament
Even though Virat has a lot of records as captain in ODI cricket, but his captaincy in the major ICC tournaments was completely flop. Was lying. Apart from this, in the ODI World Cup played in 2019, the team was out after reaching the semi-finals. Even in the Asia Cup 2013-14, Kohli was made the captain in Dhoni's absence, but the team's performance there too was disappointing. In such a situation, Kohli will always be sorry for not winning any ICC trophy.
Also read: IND vs SA: Ajinkya Rahane stripped of vice-captaincy, got a place in the Test team, but may remain out of the playing XI
Virat Kohli did not want to leave the command of the ODI team, BCCI took action after giving 48 hours
,