Sports
142 years ago, on this day, the first hat-trick of Test cricket was taken, the name of this player is the record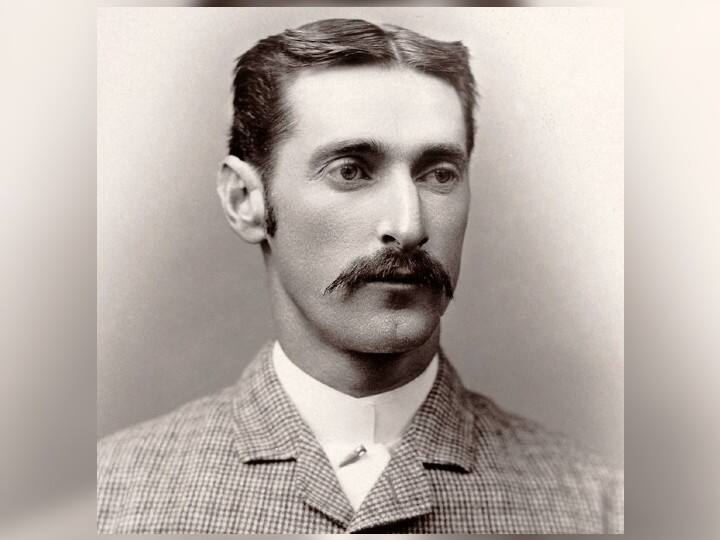 Throwback Cricket: On January 2, 1879, that is, exactly 142 years from today, the first hat-trick of Test cricket was taken. This historical record is recorded in the name of Fred Spofforth of Australia. The special thing is that this hat-trick was taken in the third test of cricket history. To make you aware of this special moment related to big memories of cricket, we are taking you on the tour of England to Australia 142 years ago.
In the 19th century, there were only two countries playing cricket. One England and the other Australia. At that time only Test cricket was played. Most of the cricket was also domestic. That is, matches were played among themselves in the county of England. The first official Test series in cricket history was played between England and Australia in 1876–77. In this 2-match series, one match was won by England and the other by Australia. Exactly 2 years after this series played in Australia, England once again toured Australia. The only Test match was to be played in this tour held in 1878-79.
The date was 2 January 1879 and the place was Melbourne Cricket Ground. England won the toss and opted to bat first. In the very first over of the match, Fred sent the English opener to the pavilion. From here the England batsmen started to scatter like a pack of cards. The situation became such that the team had lost four wickets on 14 runs. From here the middle-order batsmen started taking some time out. Standing on the wicket for a long time, captain Lord Harris and Vernon Royal had reached 26 runs that Fred made Vernon walk. Fred did not stop here, he made 2 more victims in the next 2 balls. In this way the first hat-trick in cricket history was registered in the name of Fred Spforth.
The first Test hat-trick was taken on this day all the way back in 1879!

Australia's Fred Spofforth achieved the feat against England in just the third ever Test match, held at the Melbourne Cricket Ground pic.twitter.com/2MZyzORx0G

— ICC (@ICC) January 2, 2022
After this hat-trick, England had lost their 7 wickets for 26 runs. Captain Harris and lower-order batsman Charlie, somehow, took England's score 113 runs in the first innings.
The England team had completely bowed down to Australia in this test. Australia had scored 256 runs in the first innings. At the same time, the England batsmen could not do anything special in the second innings and were all out for 160 runs. Australia got the target of just 18 runs in the fourth innings, which the Kangaroos achieved without losing any wicket. In this way Fred Spoforth's hat-trick had turned this third Test of cricket in favor of Australia. Sporforth took 13 wickets in this test.
Read also..
GoodBye 2021: Year 2021 will be memorable, for the second time in cricket history, India achieved this position
Watch: Ashwin and Siraj were seen dancing while holding Pujara, celebrating some such forbidden victory in Centurion
,