Sports
When Scotland's wicket-keeper said – 'Come on Greevo, the whole of India is with you'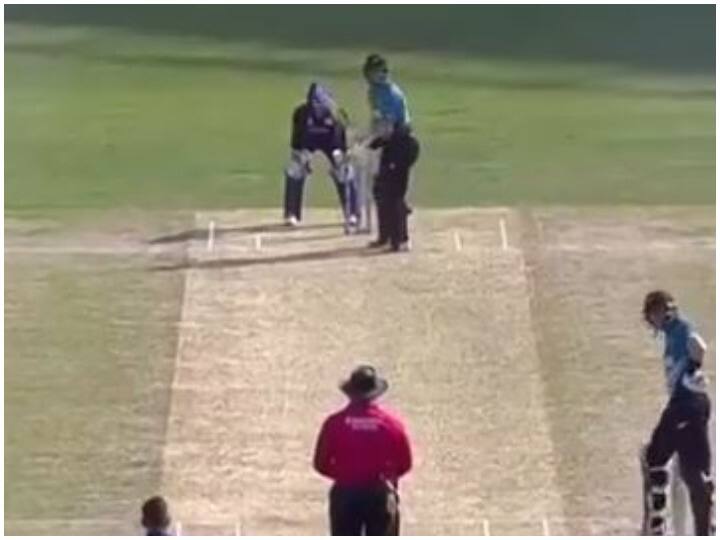 [ad_1]
T20 World Cup: A wonderful incident happened during the New Zealand-Scotland match played at the Dubai International Stadium on Wednesday evening. During the match, when New Zealand was batting first, the words that the Scottish wicket-keeper said to encourage the bowler of his team are now going viral on social media.
In the 8th over of New Zealand's innings, Kiwi batsman Glenn Phillips was in front of Scottish bowler Chris Greaves. To boost the morale of his team's bowler, Scotland's wicket-keeper Matthew Cross said- 'Come on Greevo, the whole of India is standing with you.'
Matt Cross: Whole India is Behind You Here#NZvSCO pic.twitter.com/ojCHS0WO7Q

— Adesh Ajju (@AjjuAdesh1) November 3, 2021
Actually, the path to the semi-finals of Team India is now rested on the performance of other teams. For India to reach the semi-finals, New Zealand must have lost at least one match. If Scotland's team had defeated New Zealand in the match on Wednesday, then India's path could have been easier.
However this could not happen. New Zealand beat Scotland by 16 runs. Thanks to Martin Guptill's 93-run innings, New Zealand scored 172 runs while playing first. In reply, Scotland could score 156 runs. Scotland played better than expected but fell 17 runs short of the target.
Scotland at the bottom of the points table
Scotland's team has played 3 matches in the World Cup so far and has lost all three. In the first match, Afghanistan defeated them by 130 runs, while in the second match, they lost to Namibia by 4 wickets. Scotland played a good game against New Zealand but the victory could not be destined even here. Now Scotland's next match will be against Team India on 5 November.
T20 World Cup: Who will be the second semi-finalist after England from Group-1? Read here the meaning of victory and defeat in today's matches
T20 World Cup: How will Team India get the semi-final ticket? After the victory over Afghanistan, eyes on these 4 matches
IND vs AFG: Rohit-Rahul made the biggest partnership for Team India in T20 cricket, these two records also became
.

[ad_2]