Sports
Tokyo Olympic bronze medalist Lovlina Borgohain received a grand welcome on her arrival at home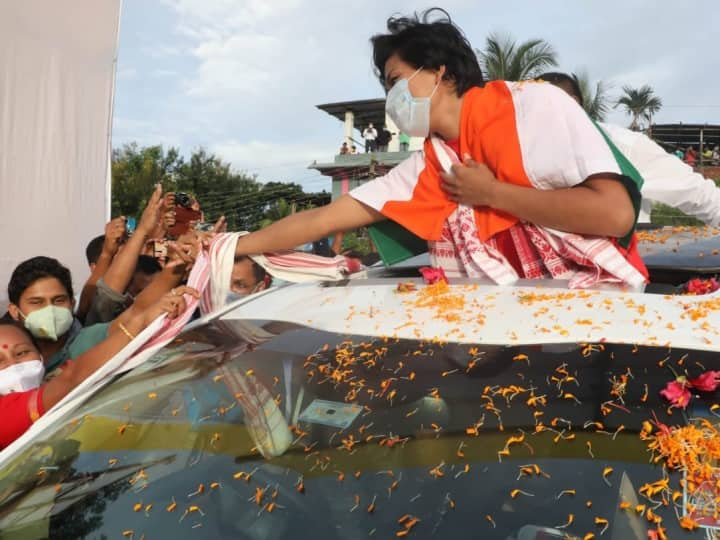 Assam: Tokyo Olympics bronze medalist boxer Lovlina Borgohain reached her hometown Golaghat in Assam yesterday. On reaching here, he was given a warm welcome. On reaching Lovlina Borgohain's house, the atmosphere there was very emotional. As soon as he reached here, he hugged his mother. Lovlina's two elder twin sisters stood outside the house to welcome her. As soon as they reached there, all the three sisters hugged each other. The people present outside the house welcomed him in a grand manner.
[tw]https://twitter.com/LovlinaBorgohai/status/1427824513165660163?s=20[/tw]
Lovelina's father Tiken Borgohain said, "She has come home after almost a year. These are very special moments for us. Although she has come for a very short time, but after August 25, she will return home for some long time."
Welcome to Dimapur Airport
< p style="text-align: justify;">Lovelina thanks people
.