Sports
These players of Team India are the favorite of actress Mrinal Thakur, Sri Lankan legends are also in the list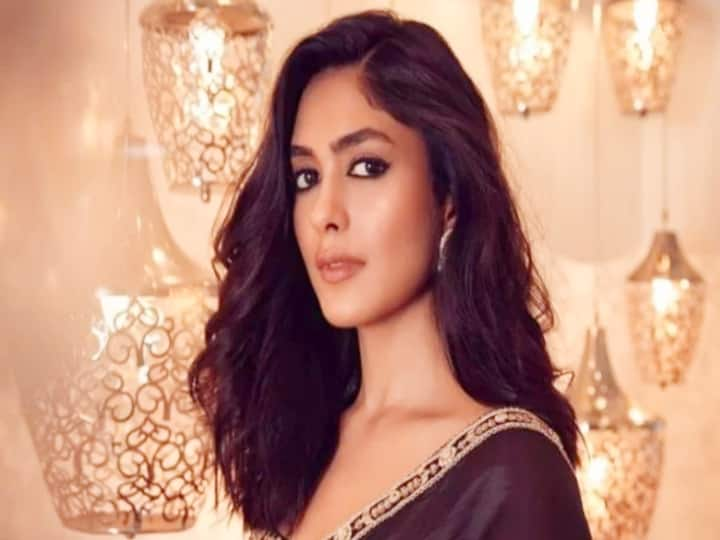 Mrunal Thakur: Cricket based film Jersey will be released on 31st December. Shahid Kapoor and Mrunal Thakur are playing lead roles in the film. And before the release of this film, Mrunal Thakur was asked who is her favorite cricketer. And on that the actress took 3 names. Mrunal Thakur said that Virat Kohli, Sachin Tendulkar and Lasith Malinga are his favorite cricketers.
Mrunal Thakur also said that she likes Malinga because she has long and curly hair. In an interview, Mrunal Thakur said, "Virat Kohli, Sachin Tendulkar are my favorites and I also like Malinga for long, curly hair." Talking about Mrunal Thakur's favorite cricketers, Sachin Tendulkar and Virat Kohli are among the greatest batsmen in the history of the game. Tendulkar is the only batsman to have scored 100 international hundreds and also the highest run-scorer in both Tests (15921 runs) and ODIs (18426 runs).
Virat Kohli, on the other hand, has scored 70 international hundreds, and is the sixth highest run-scorer in the history of ODI cricket with 12169 runs. The current Indian Test captain is the second highest run-scorer in T20I cricket and has scored 3227 runs at an average of 52.04. Talking about Lasith Malinga, he has taken the most wickets for the Sri Lankan team in T20I cricket. He has 107 wickets to his name. Malinga has taken 338 wickets in ODI cricket. At the same time, he has taken 101 wickets in Test cricket.
Also read- ICC Test Player of the Year: Ruckus in Pakistan over Ashwin's nomination, fans said – Surprised that ..
IND vs SA: Good news for Team India, this legendary player of South Africa will not play in the second and third test!
,