Sports
These batsmen and bowlers created panic in the Syed Mushtaq Ali Trophy, know the top 5 players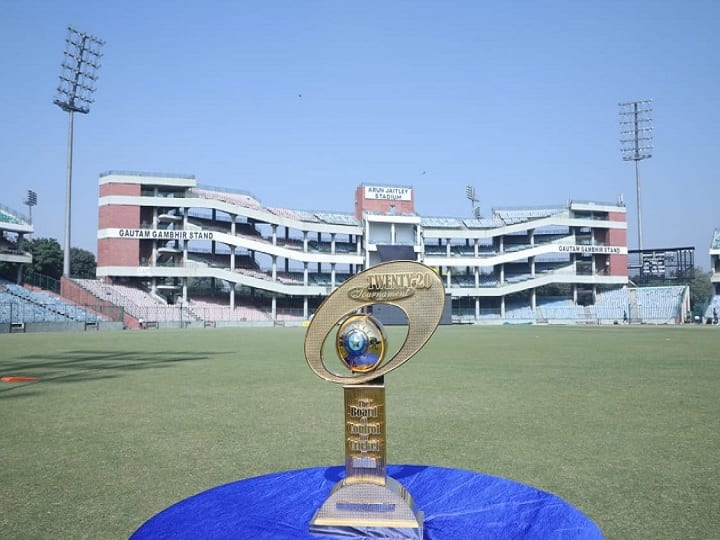 SMAT Top Performance Players: Tamil Nadu defeated Karnataka by 4 wickets in the final match of the Syed Mushtaq Ali Trophy (SMAT) to win the title. Shahrukh Khan of Tamil Nadu gave the team victory by hitting a six off the last ball. Shahrukh played a stormy innings of 33 not out in 15 balls. Batting first, Karnataka scored 151 runs in the allotted 20 overs for the loss of seven wickets. In response, Tamil Nadu won the match by achieving the target on the last ball of the match for the loss of 6 wickets. Let us know that three batsmen and bowlers rocked this tournament.
5 batsmen with highest run scorers in the tournament
1. Tanmay Agarwal of Hyderabad scored 334 runs in 7 matches. He is the highest run scorer in this tournament.
2. Rajasthan batsman Deepak Hooda made headlines in the tournament by scoring 294 runs in 6 matches.
3. Senior player Ajinkya Rahane scored 286 runs in 5 matches for Mumbai. He is at number three in terms of scoring the most runs in this tournament.
4. Andhra Pradesh batsman Ashwin Hebbar batted brilliantly in five matches and scored 279 runs.
5. Playing for Chandigarh, Manan Vohra scored 273 runs in 5 matches and remained at number five in this list.
5 bowlers who took the highest wickets in the tournament
1. Chama Milind of Hyderabad became the highest wicket-taker in this tournament. He took 18 wickets in seven matches.
2. Andhra Pradesh's CV Stephen was at number two, who took 14 wickets in 5 matches and created panic. He made a lot of headlines due to his excellent bowling.
3. Rishi Dhawan of Himachal Pradesh took 14 wickets in 6 matches. He remained at number three in terms of taking the most wickets in the tournament.
4. Fast bowler Jaydev Unadkat took 13 wickets in 6 matches while playing for Saurashtra.
5. Vidarbha bowler Akshay Karnewar took 13 wickets in 8 matches and remained at number five in this list.
Also read: IND vs NZ: Three big reasons for Team India's stunning victory in the T20 series against New Zealand
Gautam Gambhir furious at Ravi Shastri, said- Rahul Dravid will never make such statements
,