Sports
Team India will give a chance to this legendary fast bowler instead of Siraj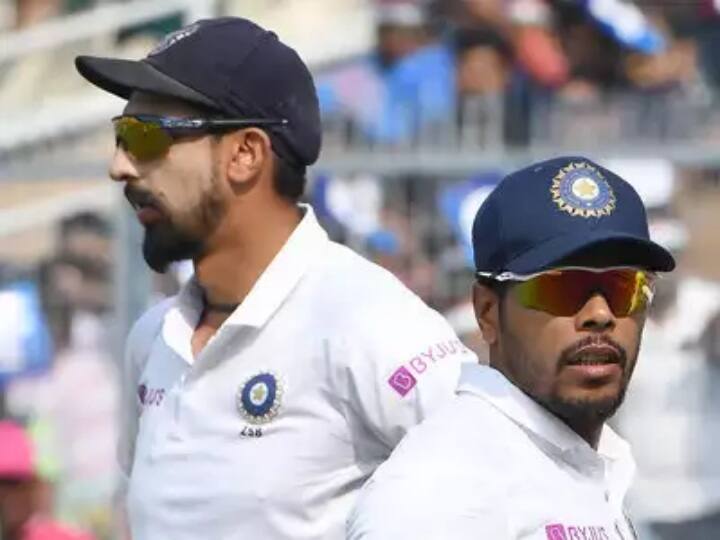 South Africa vs India 3rd Test Newlands Cape Town: Ishant Sharma's experience may overshadow Umesh Yadav's brilliant outswinger ability to replace injured Mohammad Siraj when the Indian team management takes the field for the series decider and final Test against South Africa. Siraj suffered a muscle strain while bowling on the first day of the second Test, due to which he could bowl only 15.5 overs during the entire match. Coach Rahul Dravid admitted that his injury affected the team's strategy while defending 240 runs in the fourth innings.
When the Indian team takes the field for the third Test to be played at Newlands on January 11, it will have two experienced bowlers as a substitute for Siraj. In this, 33-year-old Ishant is not in the best form but he has experience of more than 100 Test matches. The second option is 34-year-old Umesh, who has 51 Tests to his name and in recent times his performance has been better than Ishant but his pace has declined with age.
In the next match, it is expected that captain Virat Kohli will return from injury. It is more likely that he and coach Dravid would prefer the Delhi pacer over Umesh. The biggest reason for this can be that Ishant's height is six feet three inches and his height can trouble the South African batsmen. South Africa's tall bowlers Marco Janssen and Duane Olivier have been able to take advantage of this in this series.
IND vs SA 3rd Test: This batsman of India holds the record for scoring the most Test runs in Cape Town.
Dravid had said, "It felt like the ball was moving a little too much for him. The reason for this could be the tall stature of their bowlers.
IND vs SA Test: Team India lost the test even after Sachin-Azharuddin's century in Cape Town, the dice turned like this in the second innings
Even former selection committee chairman MSK Prasad agreed that Ishant should be given a chance. He told the news agency, "We missed a long fast bowler in Johannesburg. We have only Ishant. On such pitches, I would put him ahead of Umesh. If it was an Indian pitch, Umesh would have been the first choice.
,