Sports
T20 World Cup: Memes rained on Team India out of the World Cup, Sehwag also trolled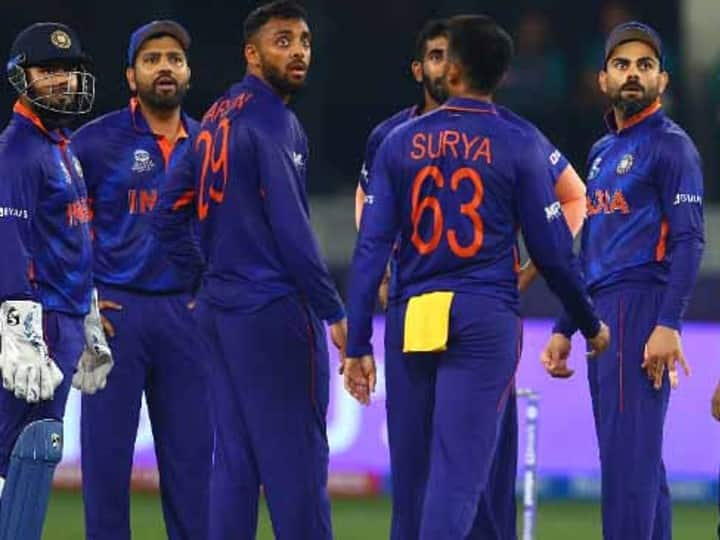 T20 World Cup: Indian cricket lovers are disappointed with New Zealand's win over Afghanistan. Fans are venting their anger in different ways when India is out of the World Cup. Some fans are cursing Team India fiercely on social media platforms, while some are trolling Team India through memes.
The name of former India cricketer Virender Sehwag is also included in this list. Sehwag also took a jibe at Team India through meme. Sehwag wrote on India's exit from the World Cup – 'Khamma, bye-bye, Tata, good bye'
India's campaign at the #ICCT20WorldCup pic.twitter.com/VhsdiQld8I

— Virender Sehwag (@virendersehwag) November 7, 2021
Team India is also being enjoyed by putting in the scenes of films.
Journey of Team India in this World Cup explained.#ICCT20WorldCup pic.twitter.com/R0epEkk7bF

— Krishna (@Atheist_Krishna) November 7, 2021
Fawad Hussain, Minister of Information and Broadcasting in the Government of Pakistan, has also trolled Team India through a tweet. He wrote, 'If Team India beat Namibia in 3 overs, then they can reach the airport early.'
**BIG NEWS FOR INDIA**

If they finish the match in 3 overs against Namibia tomorrow, they can reach the airport early. (As Rcvd) #india #ICCT20WorldCup

— Ch Fawad Hussain (@fawadchaudhry) November 7, 2021
A user has taken a jibe at the fans who still cannot believe that Team India is out.
Indian fans to.@BCCI #NZvAFG#NZvsAfg pic.twitter.com/H5gEJcLIcc

— king Wankhede (@lordinthetown) November 7, 2021
A user has cursed Afghanistan for destroying India's hopes.
Indians to Afganistan rn#NZvAFG pic.twitter.com/tadzQMftOa

— Abhinav Sharma (@step_memer) November 7, 2021
Why did India's hopes rest on Afghanistan?
After losing two matches one after the other at the beginning of the T20 World Cup, Team India was on the verge of being out of the World Cup from the very beginning. His only hope was that New Zealand also loses Group 2 matches, so that India can make it to the semi-finals on the basis of net run rate. Pakistan had already defeated New Zealand. In other teams, there was hope from Afghanistan itself, but it could not happen.
Afghanistan team failing on every front
Afghanistan could not stand anywhere against New Zealand. Batting first, Afghanistan could score only 124 runs. In reply, New Zealand easily achieved the target for the loss of 2 wickets.
Dwayne Bravo Retires: David Warner did 'champion dance' with Bravo after the match, fellow players laughed at him
T20 World Cup: Chris Gayle stunned when he got a wicket on his last ball, celebrated like this with the batsman
.