Sports
T20 World Cup: David Warner made a big statement on the Quinton de Kock case, know what he said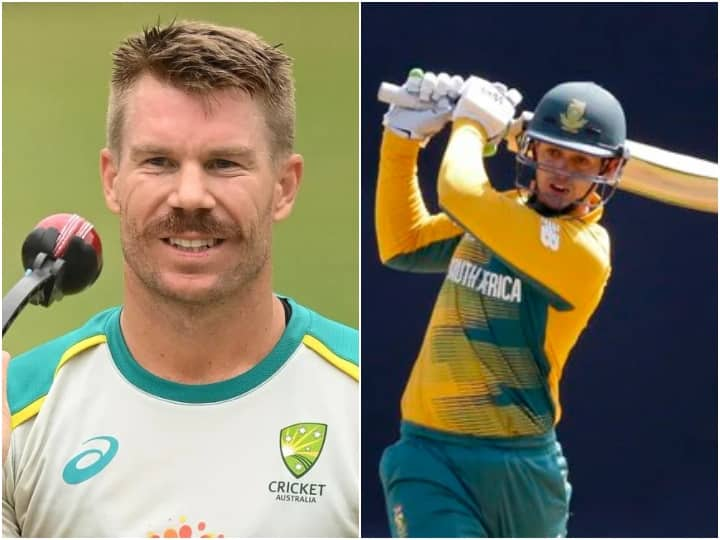 David Warner on Quinton de Kock: Australia opener David Warner has said that his decision to pull out of the match after South Africa wicket-keeper batsman Quinton de Kock refused to take his knee The team will sit on its knees.
Cricket South Africa (CSA) had instructed its team that all players should kneel before the start of the second match against West Indies. This was to be done in support of the anti-racism campaign. However, according to reports, De Kock refused to do so and declared himself unavailable against West Indies. After this decision of Dekock, it is believed that the board can take strict action against him.
Like Warner, De Kock is also an opener for South Africa and plays an important role for the team. Warner said, of course, I will not say anything on the South African administration instructing my team to kneel down. It was his decision, it was every individual player's decision to do so.
Warner also said that he is not overly bothered by his poor performance in the recent match and hopes to return to form soon. Let us inform that Australia will take on Sri Lanka in their second match of the T20 World Cup in Dubai on Thursday. He had won the first match.
Different attitude of players on this issue
South African cricketers seem to be divided on the issue, with some players standing with fists instead of 'kneeling' before the opening match of the T20 World Cup against Australia, while others kept their hands behind their backs. Were. Fast bowler Enrich Norkia and wicketkeeper Heinrich Klaasen stood with their hands behind their backs, even as their teammates used different methods to express their support for the 'Black Lives Matter' movement. On Tuesday, however, both these players were 'sit on their knees' with the rest of the team.
Former captain came out in support of de Kock
Supporting de Kock, former England captain Michael Vaughan tweeted, "Surely it is up to the individual to decide whether he wants to join any movement or not. A cricket board has to ask the players to do so." But if the player does not want to do so, he should not stop playing cricket." Earlier, the Indian team also protested against racism by kneeling under the 'Black Lives Matter' global campaign before the first match against Pakistan on Sunday.
.