Sports
Smriti Mandhana became the best female cricketer of the year, these innings made the winner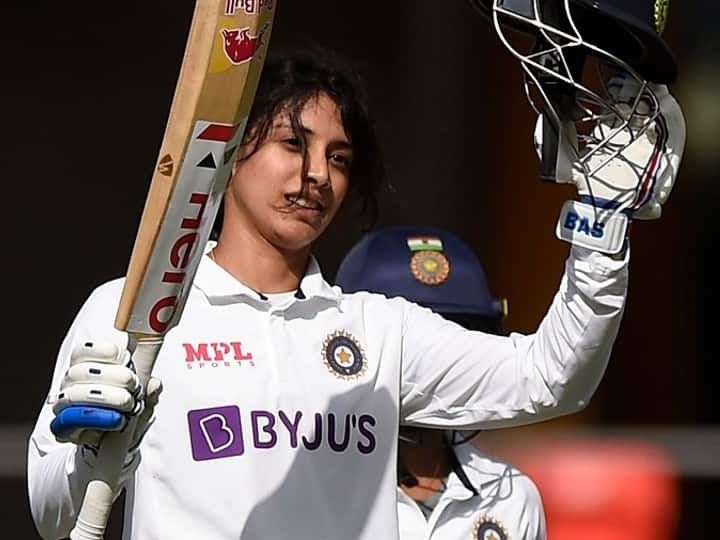 ICC Women's Cricketer of the Year 2021: Indian women's cricket team player Smriti Mandhana has become the best female cricketer of the year 2021. Due to his strong innings in international cricket last year, he has been selected for the 'Rachel Heho Flint' trophy this time. This trophy is given to the best female cricketer of the year.
Smriti Mandhana played many memorable innings last year. In limited overs cricket, Smriti Mandhana scored a lot of runs for Team India struggling in the home series against South Africa. India got only 2 wins in 8 matches against South Africa. Mandhana had a special role in both these victories. In the second ODI against South Africa, he played an unbeaten innings of 80 runs to get the Indian team a target of 158 runs. At the same time, in the last T20 against the South African team, he played an unbeaten innings of 48 runs and gave India a consolation win.
Jay Shah on IPL 2022: IPL will start in March, matches will be held in India or not? Decision on this will come before mega auction
Smriti also played a memorable innings of 78 runs in a drawn Test against England. India's only victory in the ODI series against England came due to his innings of 49 runs. Against Australia also this player was in a wonderful rhythm. He also scored the first century of his career in the only Test played against Australia. She was adjudged man of the match. Mandhana played 22 international matches in the year 2021. In this, he scored 855 runs at an average of 38.86. During this he also scored one century and five half-centuries.
IPL 2022: These three giants will not be seen this year, some have surgery and some have made distance from the tournament to focus on the test
Mandhana has five centuries in international cricket
25-year-old Smriti Mandhana has so far scored 2377 runs in 62 ODIs at an average of 41.70. She has scored 4 centuries in ODI cricket. His record in T20 cricket has also been excellent. In 84 T20 Internationals, he has scored 1971 runs at an average of 25.93. Mandhana has also played 4 test matches in her career. In this, he has scored 325 runs at an average of 46.42. He has also scored a century in Tests.
,