Sports
Rohit Sharma is surprised at Virat leaving Test captaincy, said this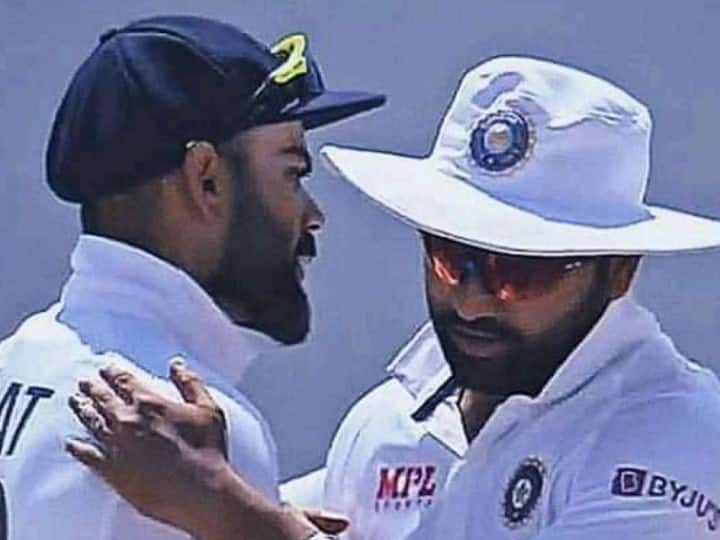 Rohit Sharma on Virat Kohli: T20 and ODI team captain Rohit Sharma has expressed surprise over Virat Kohli's sudden decision to quit Test captaincy. Along with this, he has also congratulated his former captain for the future. Rohit has written, 'Surprised, but congratulate you on a successful stint as captain. Best wishes for the future.
Significantly, Virat Kohli, who left the captaincy of Team India in T20 and ODI matches, will no longer be the captain in Test matches as well. He announced to leave the captaincy through a tweet on Saturday evening. His decision, which came a day after the defeat in the Test series against South Africa, came as a surprise to everyone.
— Virat Kohli (@imVkohli) January 15, 2022
BCCI removed Virat from the captaincy of the ODI team and handed over the command to Rohit Sharma
Virat Kohli had announced to leave the captaincy of the T20 team before the T20 World Cup held last year. After this, the BCCI also removed him from the captaincy of ODI matches. The logic behind this was that the board wants to have only one captain in limited overs cricket. Now because Virat is not the captain of T20, so he is also being removed from the captaincy of ODI. The BCCI has handed over the captaincy of both these limited overs formats to Rohit Sharma.
Read also.. IND vs SA Test Series: This happened for the fourth time in Test cricket, without scoring a century, a team defeated the team that scored 2+ centuries in the series.
There were reports of differences between Rohit and Virat last year
Ever since Virat left the captaincy of the T20 team, there were reports of his differences with Rohit Sharma. It was revealed in many media reports that all is not well between Rohit and Virat. Even after Rohit was out of the Test series against South Africa, arguments were being made that Rohit no longer wanted to play cricket with Virat. Although Virat has made it clear in a press conference that he has no differences with Rohit.
Also read.. IND vs SA: South Africa did not reach 250 runs even once in the series, yet won, this happened for the first time in Test cricket
,