Business
PNB Charges Increased: It will be necessary to keep balance at least 10 thousand rupees, locker charges too expensive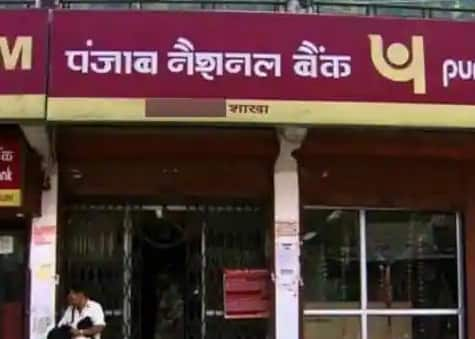 PNB Charges News: Punjab National Bank (PNB) has announced that it is increasing the charges on many of its services. Now the limit of maintaining minimum balance in the bank has been increased and PNB customers in urban areas will have to keep a minimum balance of 10 thousand rupees in their account. This information has been given on the website of PNB and the new charges mentioned will be applicable from the coming January 15.
The bank doubled the minimum balance limit and charges in the accounts
The minimum limit of average balance in urban areas in PNB has been increased from Rs 5000 to Rs 10,000 on a quarterly basis. The charge which was earlier Rs 300 for non-maintenance of minimum balance has also been doubled to Rs 600.
In villages, the charge increased for not keeping the minimum balance on the account
The charge for non-maintenance of minimum balance on quarterly basis for accounts in rural and semi-urban areas has been increased from Rs 200 to Rs 400. PNB has retained the minimum balance limit of Rs 1000 for rural and semi-urban areas.
Nearly double increase in locker charges
The changes that have taken place in the locker charges will have an effect on all types of lockers. In urban and metro cities, the locker charges are going to increase up to Rs 500. The small size locker charge was earlier Rs 1000 in rural areas, which will increase to Rs 1250 from January 15. In urban or urban areas, this charge has increased to Rs 2000, which was earlier Rs 1500.
Locker charges increased even for medium size
The charge of a medium-sized locker has increased from Rs.2,000 to Rs.2,500 in rural areas and Rs.3,000 to Rs 3,500 in urban areas. The charge of a large size locker is Rs 10,000 for both rural and urban, in which no change has been made.
Charges for locker in a year after limit of 12 visits instead of 15
Locker holders of PNB can now make free visits to the locker only 12 times in a year and from the 13th visit each visit will be charged Rs 100. Earlier this limit was of 15 visits.
Current account closure charges
If the current account in PNB is opened more than 14 days and if it is closed within a year, then its charge was earlier Rs 600, which will now increase to Rs 800 from January 15.
PNB has given information about the increased charges on its website and pnbindia.in/#slider-skip You can see its full details by going here.
read this also
IRCTC Password: If you have forgotten the password of IRCTC website, do not panic, you can reset like this
PNB Loan: PNB is giving discount on these loans, if you want to take loan at cheap rates then take advantage of this
,