Sports
Know how Australia's journey has been so far in the 2021 T20 World Cup, which teams have got dust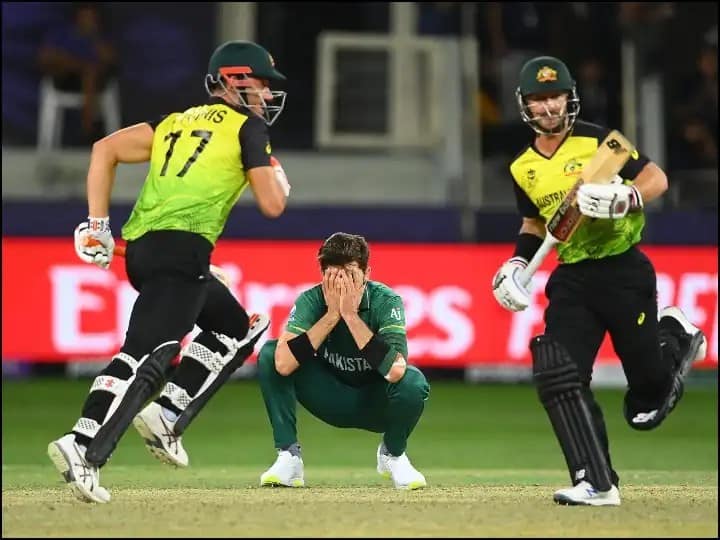 T20 World Cup 2021 Final: Australia (AUS) will face New Zealand (NZ) in the final of the ICC T20 World Cup on Sunday. Australia has entered the final by defeating Pakistan. The Australian team has made a stellar performance in the tournament and has traveled to the final. Under the leadership of Aaron Finch, the team has reached the final in this ICC tournament for the first time. So far in this World Cup, Australia has played a total of 6 matches including the semi-finals, winning five matches and losing only one match of Super 12. Let's take a look at the journey of the team so far.
Australia v South Africa (23 October 2021)
Australia played its first match against South Africa in the T20 World Cup. This match was low scoring and South Africa, batting first, had given a target of 119 runs, which the Australian team achieved by losing 5 wickets in 19.4 overs. With this victory, the team started the World Cup.
Australia v Sri Lanka (28 October 2021)
Australia played its second match against Sri Lanka on 28 October. Batting first, Sri Lanka had given a target of 156 runs, which Australia achieved by losing 3 wickets in just 17 overs.
Australia v England (30 October 2021)
Aaron Finch's team did not perform well in this match played between Australia and England. Batting first in this match, the Australian team was all out for 125 runs in 20 overs. In response, England achieved the target in just 11.4 overs for the loss of 2 wickets. It was a big setback for Australia and the first defeat in the tournament.
Australia v Bangladesh (4 November 2021)
In their fourth match, Australia all-out Bangladesh for 73 runs in just 15 overs. After this, the team had registered a big win by eight wickets in just 6.2 overs. Due to this the net run rate of the team increased significantly.
Australia v West Indies (6 November 2021)
Australia played the last match of Super 12 against West Indies. The result of reaching the semi-finals was to be decided by this match. Batting first, West Indies had given a target of 158 runs. In this match, the Australian batsmen achieved this target in 16.2 overs, showing the game in a stormy manner. Due to the big victory of this match, the team made it to the semi-finals.
Australia vs Pakistan (11 November 2021)
The second semi-final match of the T20 World Cup between Australia and Pakistan was played on 11 November. Batting first, Pakistan's team had given a big target of 177 runs in this match. In response, Australia's team achieved this target in a dramatic fashion by losing 5 wickets in 19 overs. This match was very exciting and the heart of the fans kept beating till the last moment.
Read also:
,