Uncategorized
Good news for ration card holders, apart from free ration, the central government is giving many big benefits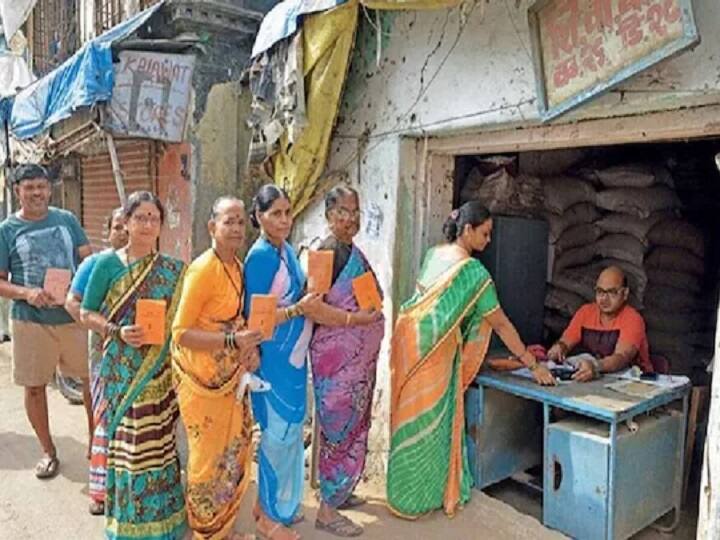 Ration Card Update: Many special facilities are given to the ration card holders by the Central Government. If you do not have a ration card yet, then you should get your ration card made soon, otherwise you will not be able to get the benefits (Ration Card Benefits) from the government. Let us tell you that now you can apply for ration card even sitting at home. Let us tell you what are the special benefits you get through this card-
Get many benefits
In today's time, the ration card is used like both the residence certificate. Apart from this, you can also use it as an ID proof. The government is providing free ration facility to the poor of the country on the ration card. Apart from this, food grains are available very cheaply on this card before Corona. Through ration card, you also get the benefit of subsidy on food items and fuel.
You can also use ration card here
Apart from all these benefits, you can also use the ration card to open an account in the bank, get DL made, take LPG connection. Apart from the center, the state governments also give many special facilities of ration card to the poor people from time to time.
There are three types of ration cards
Let us tell you that there are three types of ration cards. In this, the first card is APL, in which people coming above the poverty line are included. Apart from this, there is a second BPL ration card, in which people below the poverty line come. Apart from this, the third ration card is Antyodaya, in which BPL and poorest families are included.
Which documents will be needed
Aadhar card, voter ID, passport, any government issued ID card, health card, driving license can be given as ID proof for making ration card. Apart from this, documents like PAN card, passport size photograph, income certificate, electricity bill, gas connection book, telephone bill, bank statement or passbook, rental agreement will also be required as proof of address.
get ration card online
To get a ration card, you have to visit the official website of your state.
If you are a resident of Uttar Pradesh then you can download the form by accessing https://fcs.up.gov.in/FoodPortal.aspx.
Applicants from Bihar can apply by clicking on hindiyojana.in/apply-ration-card-bihar/ and applicants from Maharashtra mahafood.gov.in.
Now you have to click on the link of Apply Online for Ration Card.
Now you have to give any of your ID proof.
After that submit the application fee and submit the form
After this your form will be verified.
If all the details are correct, your ration card will be generated.
Read also:
Indian Railways: Indian Railways has made a big announcement, from tomorrow these people will not be able to travel in the train, you have also got the ticket, so check it soon…!
Bank Holidays: Banks will be closed for 5 days this week, if you have any work then check the list of holidays
,