Uncategorized
Gold Price: There has been a decline in the price of gold for the whole week, yet the domestic demand has not increased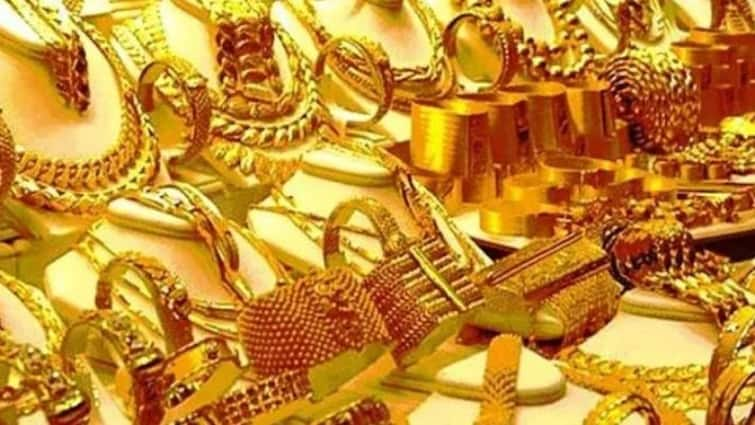 In line with the price in the international markets, gold started the week higher after rising by Rs 82 to Rs 45,952 per 10 grams. On the contrary, silver was trading lower by Rs 413 at Rs 61,907 per kg. It is worth noting that in the international market, gold was trading at $ 1790 an ounce and silver was flat at $ 23.66 an ounce.
Gold price fell by Rs.36 on Tuesday
Gold price jumped by Rs.438 on Wednesday
On Wednesday, gold rose by Rs 438 and with this the price of gold rose to Rs 46,214 per 10 grams, indicating international gains made in gold prices overnight. Silver also rose by Rs 633 to Rs 62,140 per kg on the same day. In the international market, gold and silver were trading flat at $ 1,802 an ounce and $ 23.79 an ounce, respectively.
Gold price fell by Rs 491 on Thursday
On Thursday, the price of gold fell by Rs 491. After which gold was trading at Rs 45,735 per 10 grams. Silver also declined by Rs 724 to Rs 61,541 per kg. On the other hand, the price of gold fell to $ 1,786 an ounce in the US and silver fell to $ 23.60 an ounce abroad.
Gold price fell by Rs.1130 on Fridaywat I
Read also
New mobile connection will no longer require paper frills, new KYC is not required even for prepaid, postpaid changes, know full details
PNB Home Loan: PNB cuts interest rate on home loan, know who will benefit
.