Uncategorized
Gold Price: Gold became costlier by Rs 1700 in a week, silver rates also increased, check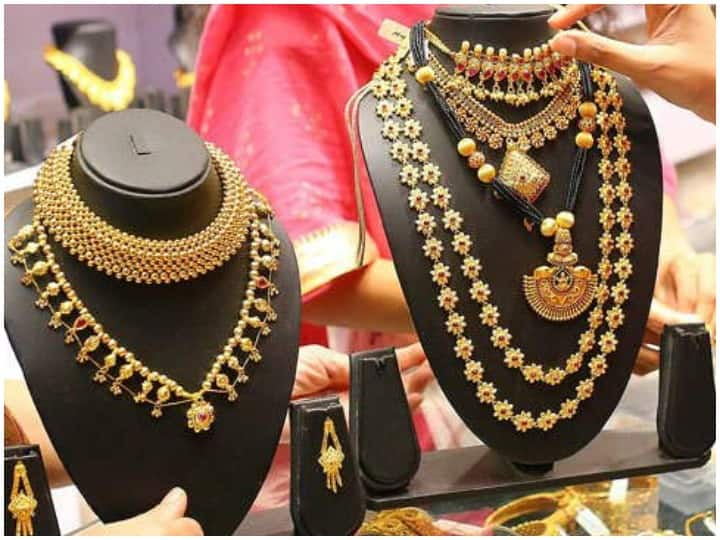 Gold Price Today: Gold-silver prices have seen a great rise this week. Gold has become expensive by Rs 1765 in a week. Last week, gold prices were at the level of Rs 46,411 per 10 grams. At the same time, it had reached Rs 48,176 per 10 grams on the last trading day of the week. At the same time, silver prices have also seen a rise.
Silver also became expensive
Let us tell you that the price of silver was Rs 62,052 per kg last week, which increased to Rs 65,609 per kg this week. In this way, in the last 10 days, silver prices had seen a rise of about Rs 3557.
Gold is getting cheaper by Rs 8000
In August 2020, gold had made a record high of Rs 56200 in the market, so if we look at this, then gold prices are still trading below Rs 8000. Gold is still getting cheaper by Rs 8000 in the market.
Here's how to check latest rates
You can also check the price of gold sitting at your home. According to the Indian Bullion and Jewelers Association, you can check the price by just giving a missed call to the number 8955664433. Your message will come on the same number from which you message.
Buying gold now will get the benefit
According to Motilal Oswal Financial Services, gold prices can soon reach the level of Rs 53000 per 10 grams. At present, the price of Golz is running at the level of about Rs 46000 per 10 grams. According to this, a jump of about Rs 7000 to 8000 per 10 grams can be seen in the prices of gold. So in such a situation, if you buy gold now, then you will get good profit.
Read also:
PM Kisan: Full 5000 rupees will come in the account of farmers instead of 2000, will get extra benefit, know how?
EPFO: Good news! Interest money arrived in the accounts of crores of people, check your account balance
,