Uncategorized
Gold Price: Gold became costlier by Rs 1,159 in a week, imports also increased manifold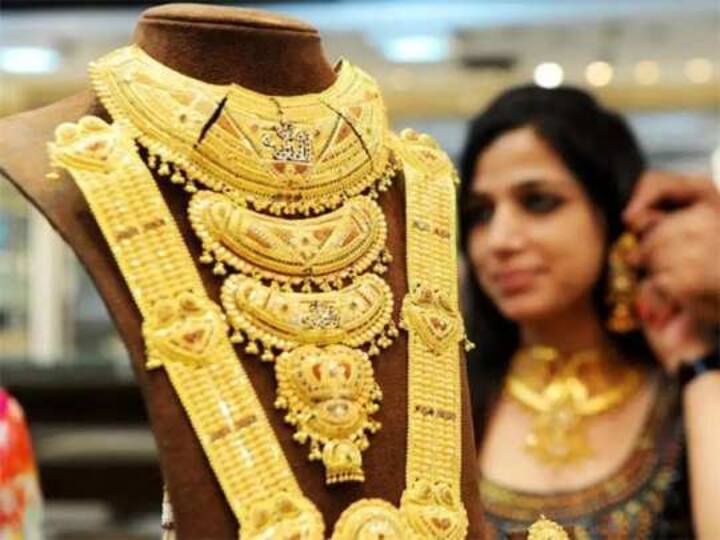 Gold Price Today: In the festive season, gold prices are seeing a rise again. According to the website of India Bullion and Jewelers Association (IBJA), gold has become costlier by about Rs 1,159 this week to Rs 48,125 per kg. At the same time, silver has seen a rise of Rs 1,915 in silver prices. After this increase, the price of silver has reached Rs 63,290 per kg.
What was the price of gold and silver on October 1
Let us tell you that so far this month, gold has increased by Rs 1,658 in the Delhi bullion market. Let us tell you that on October 1, the price of gold was at the level of Rs 46,467 per 10 grams, which has now increased to Rs 48,125 per 10 grams. Apart from this, on October 1, the price of silver was Rs 59,408 per kg and on the last trading day of the week, the price of silver is Rs 63,290 per kg. Accordingly, the price of silver has increased by Rs 3,882.
Gold imports reached $ 24 billion
The country's gold imports increased manifold to $ 24 billion during the first half of the current financial year, April-September, 2021. This information has been received from the data of the Ministry of Commerce. Imports have increased due to the increase in the demand for gold in the country. The import of gold affects the current account deficit (CAD). Gold imports stood at $6.8 billion in the same period last fiscal.
imports increased manifold
Gold imports have also increased manifold to $5.11 billion in September this year. In September 2021, it was $ 6014 million. On the other hand, silver imports in April-September declined by 15.5 per cent to $619.3 million. However, silver imports rose to $55.23 million in September, from $923 million in September 2020.
trade deficit at record high
The country's trade deficit widened to a record level of $22.6 billion in September due to a significant increase in gold imports. It was $2.96 billion in the same month a year ago. The difference between imports and exports is trade deficit.
India is the largest importer of gold
Let us tell you that India is the largest gold importer in the world. India imports 800 to 900 tonnes of gold on an annual basis. Gems and jewelery exports rose to $19.3 billion in the first half of the current fiscal as against $8.7 billion in the same period last fiscal. Gem and Jewelery Export Promotion Council (GJEPC) Chairman Colin Shah said that due to the festive season and heavy demand, gold imports have increased. Ajay Sahai, director general of exporters' body FIEO, also expressed similar opinion, saying that the increase in gold imports was mainly due to increase in demand.
Read also:
Bank of India makes home auto loan cheaper in festive season, know how much your EMI will be reduced now
Bank Holidays List: Banks will be closed for 6 days out of 7 next week, check the list of holidays before leaving
.