Sports
Gautam Gambhir's befitting reply to Babar Azam, India will have home advantage in UAE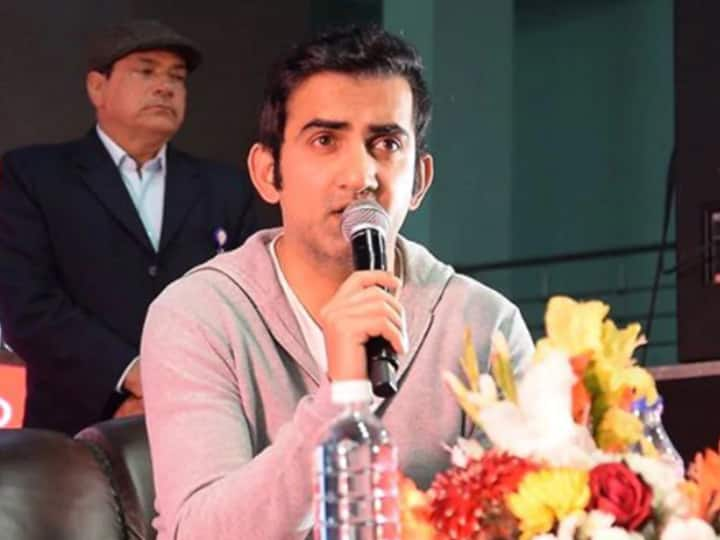 T20 World Cup 2021: Former India opener Gautam Gambhir believes that due to playing IPL in UAE before the T20 World Cup, Team India will have an upper hand in this tournament. Gambhir has said that many people believe that the situation in the UAE will be in favor of Pakistan, but I do not believe so. All the players of Team India will play IPL in UAE just before this World Cup and I think due to this the situation in UAE will be more in their favor. India will take the field on October 24 against Pakistan in their first match of the T20 World Cup.
Gautam Gambhir said, "It is very difficult to predict anything in T20. However, if you say that Pakistan plays most of the cricket in the UAE, so it will have a home advantage, then I do not believe so. I think India has more than Pakistan. There will be more home advantage as we are going to play the remaining matches of the IPL in the UAE itself a month before the World Cup.
IPL experience will be very useful in T20 World Cup
Gautam Gambhir said, "When you go into the World Cup after playing a strong tournament like IPL, then your preparation is very good. IPL experience will be very useful for you in big tournament like T20 World Cup as compared to playing bilateral series. could."
At the same time, Gambhir said, "The quality of cricket in IPL is not less than any international tournament. Think for yourself, on one hand you play series against South Africa or Sri Lanka and go to T20 World Cup and on one hand you have IPL experience. Out of these two, IPL experience will be of more use to you. So the home advantage will be more in favor of India and not Pakistan or any other team.
Babar Azam had told that the situation in UAE was favorable for Pakistan
Let us tell you that Pakistan captain Babar Azam has said that the conditions in UAE will be favorable for his team during the T20 World Cup. Azam said that we have been playing cricket continuously here for the last several years. Playing here is like playing at home for us. Most of the players of the team are well aware of the playing conditions here and during the T20 World Cup, we will get a lot of benefit from this.
read also
T20 World Cup 2021: It will be difficult to overcome India in T20 World Cup, big statement of WI veteran all-rounder
T20 World Cup 2021: T20 World Cup in UAE will be like home tournament, playing cricket here for last ten years – Babar Azam
.