Sports
Dhoni's special advice is coming in handy for Virat Kohli, told how long international career lasts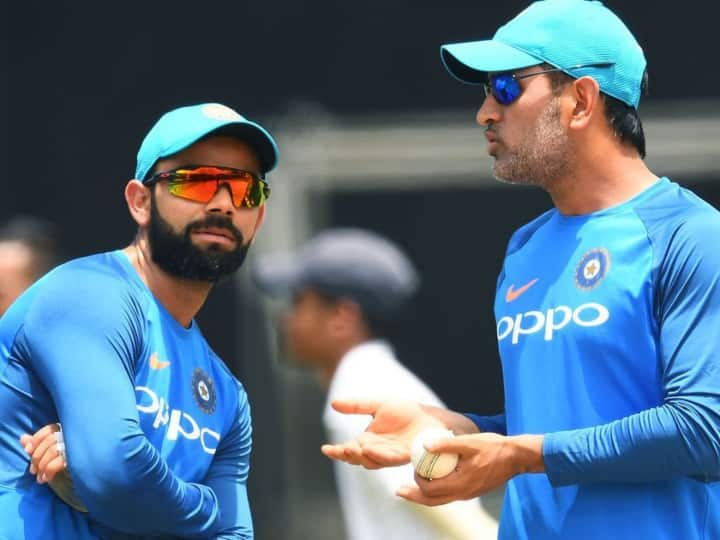 Virat Kohli Press Conference Highlights India vs South Africa: Indian Test team captain Virat Kohli held a press conference before the last match of the Test series against South Africa. During this, he told that he will be fully fit and play in the Cape Town Test match. Along with this, Kohli reacted to the mistakes of the players by referring to Mahendra Singh Dhoni. He told that one of Dhoni's advice to him is working for him even today. The Indian captain also gave a statement about Rishabh Pant and KL Rahul.
Referring to Mahendra Singh Dhoni, Virat said, "M.S. Dhoni gave me a very good advice at the beginning of my career, it is necessary to have at least 8/9 months between one mistake and another. If this happens then only your career in international cricket can be long. No player should repeat the same mistake. That's what's most important."
Rishabh Pant was out on zero in the Johannesburg Test match. To this, Kohli said, Rishabh was out after playing a bad shot.
Virat Kohli PC Highlights: Siraj will not play in Cape Town Test match, Kohli gives a big update on his fitness
Virat said on the captaincy of KL Rahul, he has done a very balanced captaincy in the last test match, in this match South Africa played very good cricket.
Ind vs SA 3rd Test: Virat Kohli will achieve this position as soon as he scores 14 runs in Capetown, will leave Dravid behind
Let us inform that the teams of India and South Africa will play the third match of the Test series from January 11. This match will be very special for Virat Kohli. He will play the 99th Test match of his career. So they would like India to win this match. If India wins this match, then it will also win the series.
,