Sports
Daniil Medvedev of Russia took the winning chariot of Djokovic, won the US Open title with victory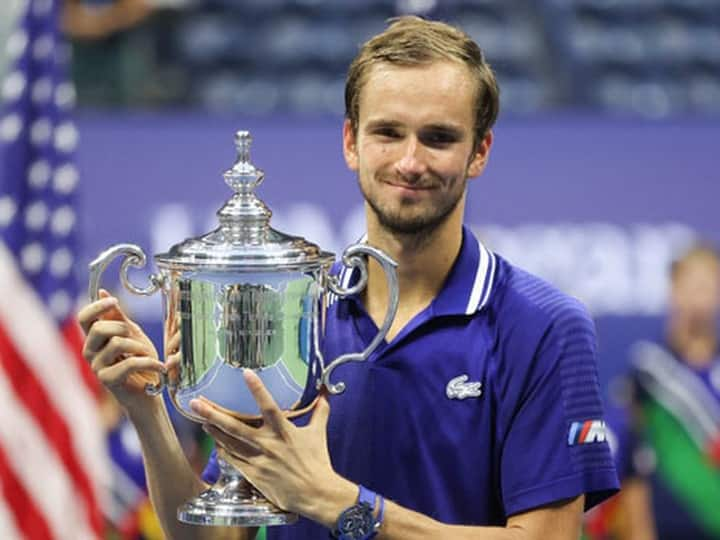 Russia's Daniil Medvedev defeated world number one Serbia's tennis star Novak Djokovic to win the US Open 2021 title. With this defeat, Djokovic's dream of completing the 'Calendar Year Grand Slam' was also shattered. In the final, Medvedev did not give any chance to Djokovic.
With this victory, Medvedev has also stopped Djokovic's winning chariot in this year's Grand Slam. Djokovic had won all three Grand Slam titles earlier this year and had not lost a single Grand Slam match before this final. After Australia Open, French Open and Wimbledon, his eyes were on completing the calendar year Grand Slam after 52 years by winning the US Open title.
He would have become the second player after Australian legend Rod Laver to do so in the Open Era. The great tennis player Rod Laver did this feat in 1969.
Djokovic even missed out on the race for the Grand Slam title
With this defeat in the final, Djokovic also missed out on reaching the first place in the race for the Grand Slam title. Djokovic had a chance to overtake Rafael Nadal and Roger Federer in terms of winning the most Grand Slams by winning the title here. All three have 20-20 Grand Slam titles to their names.
Medvedev apologizes to Djokovic and his fans
After the match, Medvedev, showing his sportsmanship, first apologized to Djokovic and his fans for stopping Djokovic from making history. Medvedev said, "I apologize to Novak and his fans. We all know what history he was going to make in this final." At the same time, he praised Djokovic and said, "What you have achieved so far in your career is unmatched. For me you are the greatest player in tennis history."
Djokovic congratulated Medvedev for this spectacular victory and said, "You deserved this victory here. If there is one tennis player at the moment who deserves the title of Grand Slam, it is you."
.