Sports
Cricketer Mohammed Shami is the name of the struggle in Amroha, UP, he has written his luck with hard work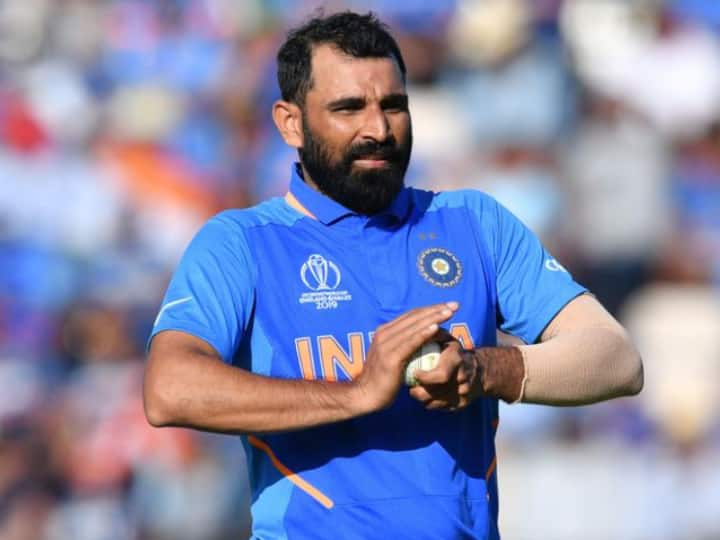 Mohammed Shami Cricket Biography: On 24 October, the great match was played between India and Pakistan in the T20 World Cup. In this match, Pakistan defeated India for the first time in World Cup history. Pakistan defeated the Indian team by 10 wickets. But the matter did not end here, in fact, after the match, India's star fast bowler Mohammed Shami was targeted by trolls on social media. In fact, Shami proved to be a bit expensive in the match against Pakistan and gave 41 runs in 3.5 overs of his spell. After this performance of Shami, he had to listen to lewd comments on social media. Many fans even advised him to go to Pakistan.
Many cricketers supported Shami
Any cricketer can have good or bad day in cricket at any time. In such a situation, it was not right in any way to target Shami, seeing Shami being trolled, many players including former India cricketer Sachin came in his support. Not only India, many stars of the cricket world came in support of Shami. The Pakistani players themselves also considered Shami a great bowler and supported him. Let us tell you that Shami won many matches for the Indian team due to his bowling, but his journey to reach international cricket was not so easy. Today we will tell you about Shami's career, how he made a place in the Indian team with his hard work.
Shami's career
India's fast bowler Mohammed Shami was born on 3 December 1990 in Amroha, Uttar Pradesh. Shami was fond of playing cricket since childhood. He used to bowl fast since childhood. In 2005, when Mohammed Shami was 15 years old, Mohammed Shami's father, impressed by his bowling, took him to Moradabad's cricket coach Badruddin Siddiqui. Shami's coach was also surprised to see his quick balls. After this he taught Shami the nuances of cricket.
Didn't get a chance to play from Uttar Pradesh
Born in Uttar Pradesh, Shami could not get selected in the Under-19 of his state. After this his coach asked him to go to Kolkata. On the advice of the coach, he went to Kolkata and started playing for Dalhousie Cricket Club there. After this Devvrat, the former assistant secretary of the Cricket Association of Bengal, saw him bowling and was very impressed with him. After which he sent Shami to Mohun Bagan club.
Dada played an important role in Shami's career
Sourav Ganguly's contribution was very important in Mohammed Shami's career. Dada saw him bowling in Mohun Bagan club and then Shami made it to Bengal's Ranji team. In his very first match, Shami took three wickets against Assam. After this, in the Syed Mushtaq Ali Trophy, he took 4 wickets while bowling 4 overs against Assam.
Shami's International Career
Due to his excellent bowling in domestic cricket, Shami made a place in international cricket very soon and made his debut for the Indian team against Pakistan on 6 January 2013. He bowled brilliantly in his first match, bowling 9 overs and achieved a breakthrough by giving 23 runs. Shami has also scored a hat-trick against Afghanistan in the World Cup 2019. He is the second Indian bowler to do so.
Shami made his T20 debut against Pakistan and took 1 wicket for 31 runs in 4 overs in his first match. Apart from this, Shami made his Test debut in the year 2013 against West Indies where he took 9 wickets in his first Test.
At the same time, on the basis of his home performance, Shami made a place in the biggest league of cricket in the IPL in the year 2011 and he was included in his team by Kolkata Knight Riders. After this, in the year 2014, this fast bowler was bought by Delhi by making a hefty bid of 4.5 crores. Currently, Shami plays for Punjab Kings.
Shami's career performance so far
ODI – 148 wickets in 79 matches Best 5/69
Test – 195 wickets in 54 matches Best 6/56
T20I – 12 Wickets Best 3/38 in 13 Matches
IPL – 79 Wickets Best 3/15 in 77 Matches
Have been in controversies due to wife
Mohammed Shami was in a lot of controversies due to his wife model Haseen Jahan. Both got married in the year 2014. After this, in the year 2018, his wife Hasin Jahan accused Shami of domestic violence and alleged chats with other women went viral on social media. Hasin had alleged that Shami had an affair with a Pakistani girl and he met her in Dubai. However, later the Pakistani girl herself said that she is just a fan of Shami. After all these controversies, there came a time when Shami's cricket career would end. But he bravely faced the troubles and made a strong comeback for the Indian team.
Read also:
IND vs PAK: Yusuf Pathan's big statement about Team India, said – 'Team wins or loses, but fans support the players'
Harbhajan Singh News: Mohammad Amir took a jibe at Harbhajan Singh, 'Bhajji' made him bowl by throwing 'spin'
.