Uncategorized
Banks will not work for 16 days in January, check the complete list of holidays immediately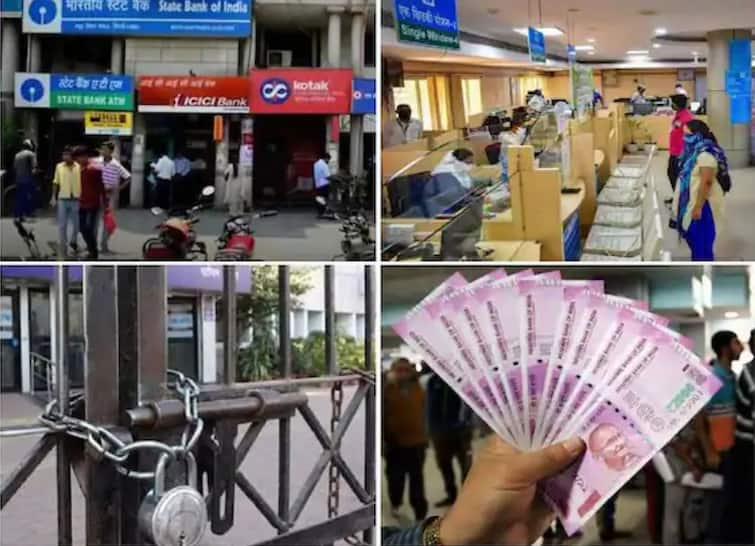 [ad_1]
Bank Holidays List in 2022: In the new year 2022, if you also have any work related to the bank or you are planning to go to the bank branch, then you must check the list of bank holidays in the month of January before that, so that you do not have any problem. Ho. Let us tell you that in the month of January, the bank (Bank holidays in january 2022) will be closed for 16 whole days.
State holidays are also included
Let us tell you that state holidays are also included in this list, so after seeing the name of your city, make a plan to go to the bank. The Banking Holiday Calendar is issued by the Reserve Bank at the beginning of every year, so that employees and customers do not face any problem.
RBI released list
In the list issued by RBI, there are holidays according to all the states, so you should check the holidays of your state, on which days banks will be closed in your place. Let us tell you that these 16 holidays will not be applicable to all states and all cities.
Bank Holidays List January 2022
1 January 2022 – Holiday due to New Year (Aizawl, Shillong, Chennai and Gangtok)
January 2, 2022 – Banks will remain closed due to Sunday
January 3, 2022 – New Year and Lasung holiday in Sikkim (Aizawl and Gangtok)
4 January 2022 – Lasung festival will be a holiday in Sikkim (Gangtok)
8 January 2022 – Second Saturday
9 January 2022 – Bank closed on account of Guru Gobind Singh Jayanti and Sunday
11 January 2022 – Missionary Day Mizoram (Aizawl)
12 January 2022 – Swami Vivekananda Jayanti will be a holiday (Kolkata)
14 January 2022 – Makar Sankranti will be a holiday in many states (Ahmedabad and Chennai)
15 January 2022 – Andhra Pradesh, Puducherry, Tamil Nadu will be a holiday on Pongal
16 January 2022 – Weekly holiday across the country
18 January 2022 – Thaipusam Festival (Chennai)
22 January 2022 – Fourth Saturday
23 January 2022 – Netaji Subhash Chandra Bose Jayanti, Week off across the country
26 January 2022 – Republic Day will be a holiday across the country
30 January 2022 – Sunday
Banks will remain closed on Saturday and Sunday
Let us tell you that the holidays of Saturday and Sunday are also included in the list of these holidays. In the month of January, 2, 9, 16, 23 and 30 will not work in banks due to Sundays. Apart from this, there will be no work in banks on the second and fourth Saturday also.
Read also:
Gas Cylinder: Great news for the new year! Gas cylinder becomes cheaper by Rs 102, check latest rates quickly
Government Scheme: Want to become a millionaire without risk, will have to invest in this government scheme, here are the details
,

[ad_2]