Sports
Australia thrashed England in the fifth test match, won the Ashes series 4-0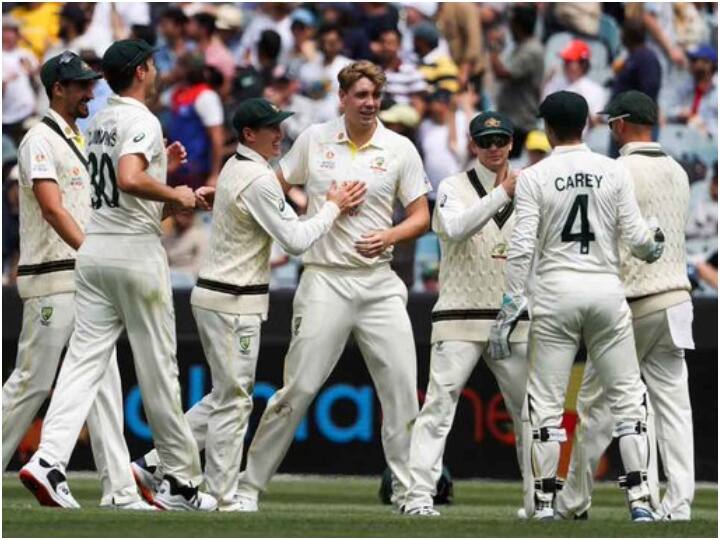 Australia Won Ashes 2021-22: Australia defeated England by 146 runs in the fifth match of the series. With this, Australia's team captured the historic Ashes series 4-0. England's batsmen looked completely flop throughout the series and could not give a tough fight in a single match. Australia's batsmen and bowlers performed brilliantly throughout this series. After losing the series, England captain Joe Root and coach Chris Silverwood have blamed the batsmen for this.
Such was the thrill of the last match
Australia had scored 303 runs in the first innings of the last match, in response to which the entire team of England was reduced to just 188 runs. In the second innings, the Australian batsmen also could not do much and the team was all out for 155 runs. However, after falling behind in the first innings, England got a big target. But England's team could score only 124 runs in the second innings. Australian player Travis Head, who scored a century, got the title of 'Man of the Match'. The special thing is that Travis Head, who impressed everyone by performing brilliantly in the entire series, was also voted 'Player of the Series'.
When Team India hoisted the tricolor in Australia under the captaincy of Virat Kohli, BCCI reminded of the historic victory
Will Joe Root's captaincy survive?
England captain Joe Root may have performed average in this series, but under his leadership, the team had to face defeat badly. Recently, former England legends even demanded the removal of Joe Root from the captaincy. Former England captains Alastair Cook and Nasser Hossain have on several occasions blamed Joe Root's mistakes for the loss. But some veterans believe that the performance of the team's batsmen was very poor and for this the decision to remove Root from the captaincy would not be right.
Virat Kohli Test Records: So far this has been the Test career of Virat Kohli, scoring so many centuries and half-centuries
,