Sports
Adam Gilchrist made a big statement on the Quinton de Kock case, know what he said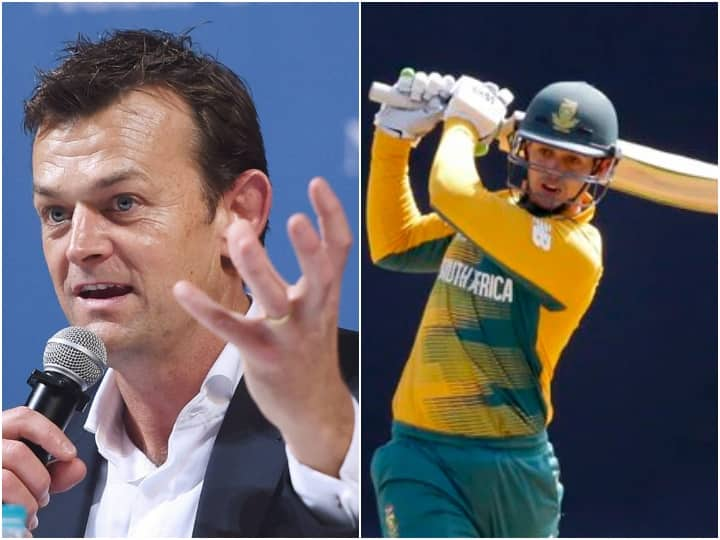 Adam Gilchrist on Quinton de Kock: Questions have been raised over Quinton de Kock's non-play in the match between West Indies and South Africa played on Tuesday in the ICC T20 World Cup. Former Australian wicketkeeper-batsman Adam Gilchrist supported De Kock, saying that his non-playing against the West Indies was not an endorsement of the 'Black Lives Matter' movement.
Let us tell you that shortly before this match, Dekock had declared himself unavailable. Nevertheless, South Africa defeated West Indies by 8 wickets in the match in Super 12. Cricket South Africa (CSA) issued a statement saying that all players will have to kneel before the matches of the upcoming T20 World Cup in support of the 'Black Lives Matter' movement. However, many players did not do this with Dekock, due to which questions started being raised on him. During this, the players either stood or were seen raising their hands with fists.
The 'Black Lives Matter' movement is being vigorously campaigned in the T20 World Cup to remove apartheid against black people, because the game itself allows people to play with each other without color, religion and language. gives inspiration.
Gilchrist told Sports Internet (Sean Whatley) on Wednesday that I think Quinton de Kock has stood with black people in the country as well as being a supporter of the Black Lives Matter movement. At the same time, if such people are strengthened with your cooperation, then you must help them.
David Warner said this thing
Warner said, of course, I will not say anything on the South African administration instructing my team to kneel down. It was his decision, it was every individual player's decision to do so. Warner also said that he is not overly bothered by his poor performance in the recent match and hopes to return to form soon. Let us inform that Australia will take on Sri Lanka in their second match of the T20 World Cup in Dubai on Thursday. He had won the first match.
.